Are you planning on traveling this summer? Perhaps you have an entire road trip across the US planned, or you're heading down under for an authentic taste of backpacking adventure?
Whatever your travel plans might be, the space in your luggage or backpack is both limited and precious.
Therefore, it's important that you only pack what you need and embrace versatile items of clothing that can be worn more than once and in multiple scenarios.
One item of clothing that many female travelers are taking with them? The bralette! This comfortable and incredibly versatile piece is the perfect travel companion, and it's easy to see why!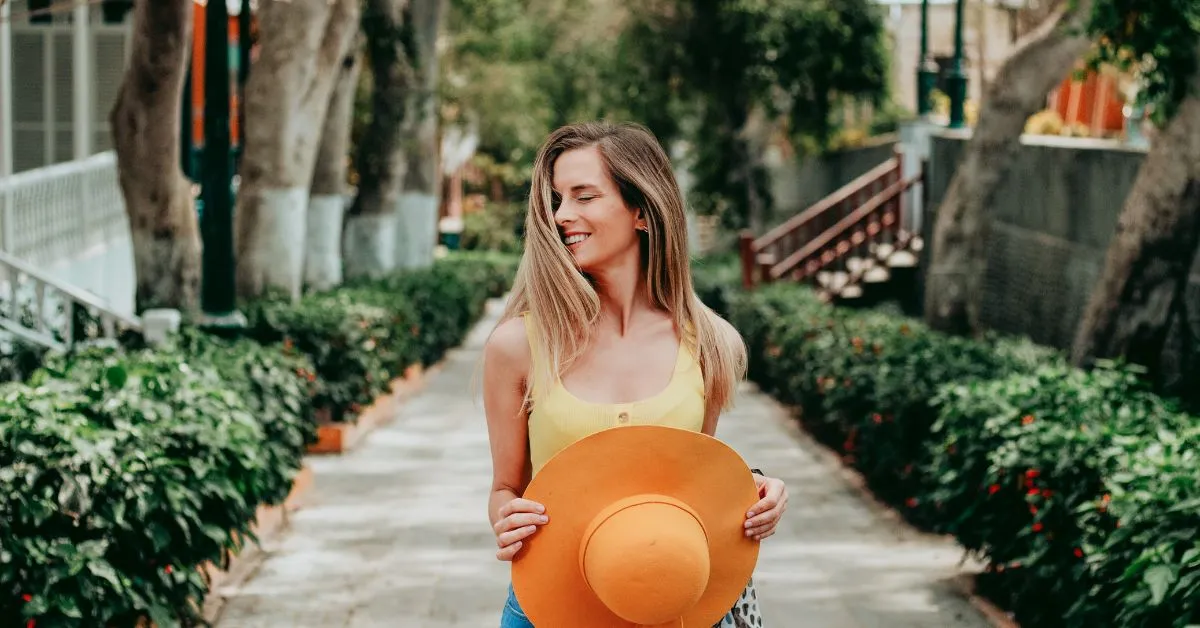 What Makes Bralettes So Special?
Check out these reasons why womens bralettes are the number one choice for female travelers:
They're breathable

: If you're heading to a hot climate, then the bralette will do a much better job at keeping you cool than a traditional bra will.

They're unrestrictive

: No underwire, no heavy padding, no clips or hooks.

They come in a wide variety of styles

: Whether you want something simple and plain to travel in or you want something to wear under a dress, something to pair with shorts, or something to wear on a formal evening, you can try lace versions, halterneck styles, cutout options, and so many others!

They're incredibly comfortable: Perfect for those long-haul flights and long days of traveling during summer in public transportation.
How Can Bralettes Be Styled?
Are you sold on bralettes yet? With all these pros, it's hard not to be! If you're planning on taking some with you on your travels, then knowing how to style them and which outfits to consider will help you plan ahead, have plenty of options and also save you space in your suitcase or backpack. Check out these tips for styling your bralette.
At the Airport
The first stop on your backpacking journey is the airport, so it's important to travel with comfort and ease in mind. Styling your bralette is easy, and it's the perfect addition to your travel outfit, consider these options:
A simple, scoop neck bralette under a t-shirt or hoody

A racerback bralette paired with sweatpants and a lightweight shirt

Wearing a loose-fitting top with a bralette visible on a shoulder
Sight Seeing
When you're sightseeing in a new destination, the last thing you want is to feel hot, sweaty, and uncomfortable whilst you're soaking in the atmosphere and ticking off those once-in-a-lifetime moments, again, this is where a bralette is the perfect choice!
Try a triangle bralette under a loose-fitting shirt for comfort and breathability

A jersey racerback bralette will give you support as you move around, and it can be paired with shorts 

Style your chosen bralette as a crop top and pair it with a high-waisted skirt
Eveningwear 
There's no room in your backpack for large dresses, playsuits or multiple options, so this is where a bralette is ideal. You'll be able to wear a bralette with multiple styles and easily transform your daytime look to night. 
Try a lacy bralette under a blazer or jacket

Experiment with an open sheer blouse and a plunge bralette

Go for a colorful bralette and pair it with some high-waisted trousers
Final Thoughts
The fashion options for bralettes are endless. Will you be taking a bralette on your travels?