If you're planning to travel to Mauritius, there's one thing you should prepare for – money!
In this guide, we'll explore all the topics related to money in Mauritius.
Ready To Travel? Don't Go Without Travel Insurance.
I recommend SafetyWing Nomad Insurance, an affordable travel insurance offering automatic monthly payments that you can cancel anytime. I've been using it since 2019, and I can assure you it's the perfect solution for nomads like you and me. Learn more by reading our SafetyWing review.
We'll talk about the currency, withdrawals and ATMs, money transfers in Mauritius, and some travel tips related to money.
Without further ado, let's have a look at the Mauritius currency.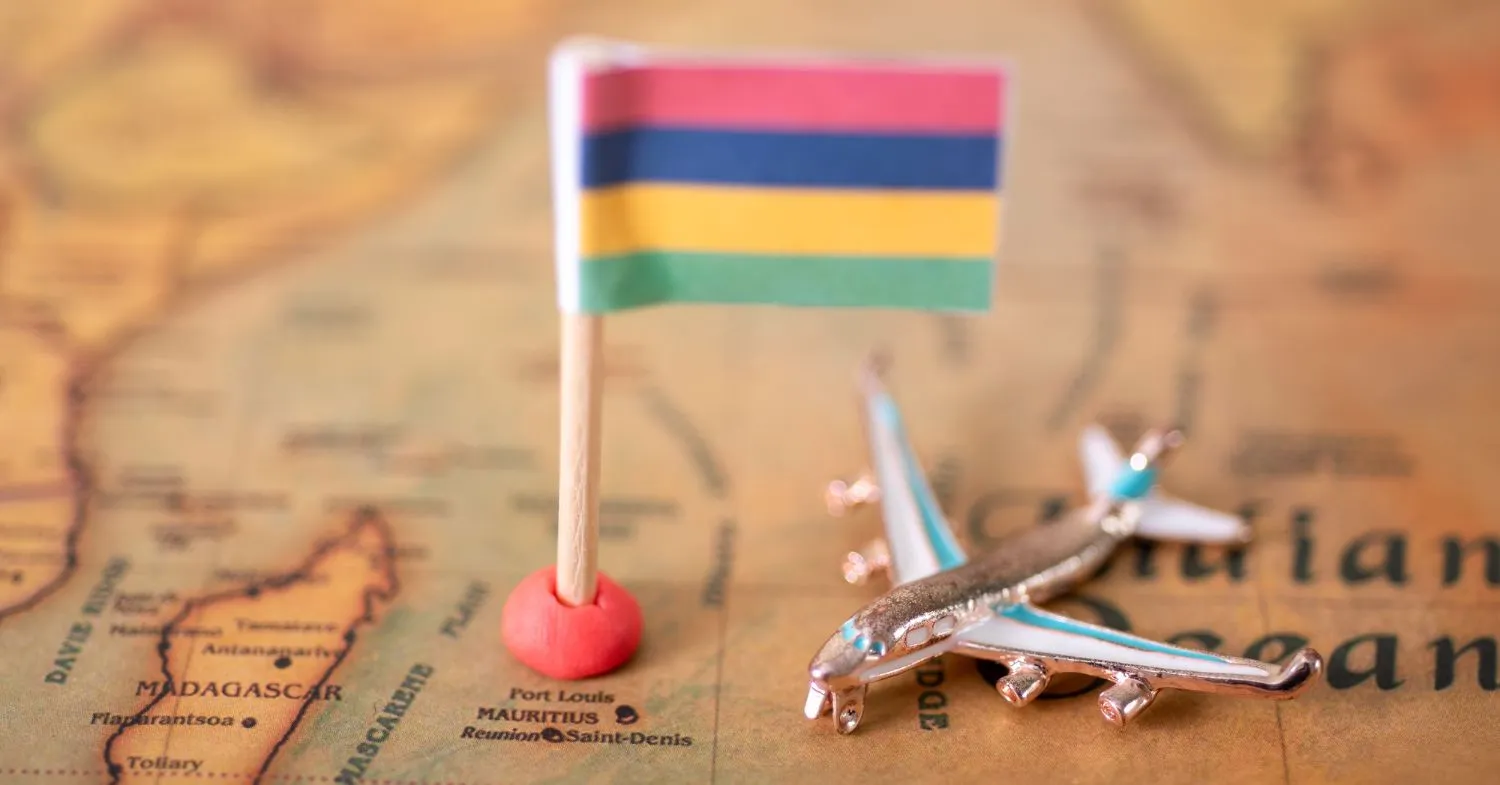 Mauritian Rupee
The official currency in Mauritius is the Mauritian rupee (MUR).
You'll find banknotes and coins.
Banknotes:
25 (red)
50 (blue)
100 (orange)
200 (green)
1000 (blue)
2000 (red)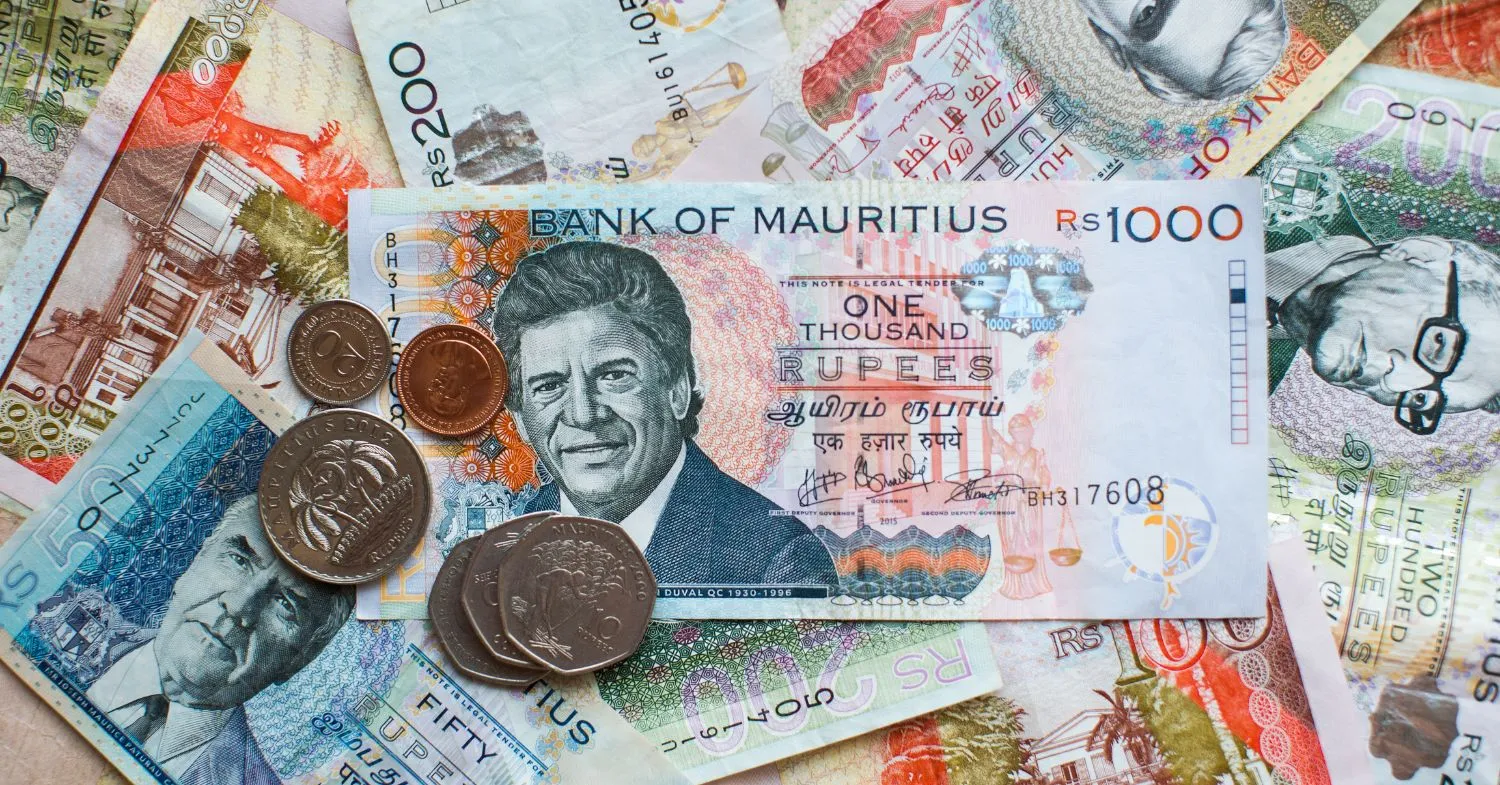 As the currency exchange can fluctuate quickly, we recommend you keep a look at the latest rates before your trip and during your trip.
I usually take a screenshot of the latest rates the day before the trip so that I can have a quick look to get familiar with the conversion when I buy something or withdraw money.
Best Way To Get Cash In Mauritius
The best way to get Mauritian rupees is to withdraw money in an ATM or exchange money before your trip/on arrival).
I personally use bank ATMs to withdraw cash in Mauritius as I'm not a big fan of exchanging money abroad, but some people prefer this, so we'll make sure to cover each topic in this guide.
Withdrawing Cash In Mauritius
You can easily find ATMs in Mauritius, especially in bigger cities and tourist hotspots. You'll find them at banks, malls, and airports. At the airport, most ATMs are located on the left side exit (in the direction of the car rentals).
Most ATMs accept debit/credit cards from all over the world. You should be able to withdraw MUR with no problem. I personally use Revolut in Mauritius to withdraw money.
How To Withdraw Money In Mauritius
Follow the steps below to withdraw cash in Mauritius:
Find an ATM
Insert your card
Select your language
Click on the option to make a withdrawal
If you're given an option for the exchange rate, select the option "Without Conversion", as you'll get a better exchange rate this way
Accept the transaction fees (if any)
Take your money and card
I personally use my Revolut card to withdraw money in Mauritius. Revolut is a great option for travelers as you can freeze and unfreeze your card. There are other advantages for travelers too. Learn more by reading our Revolut review.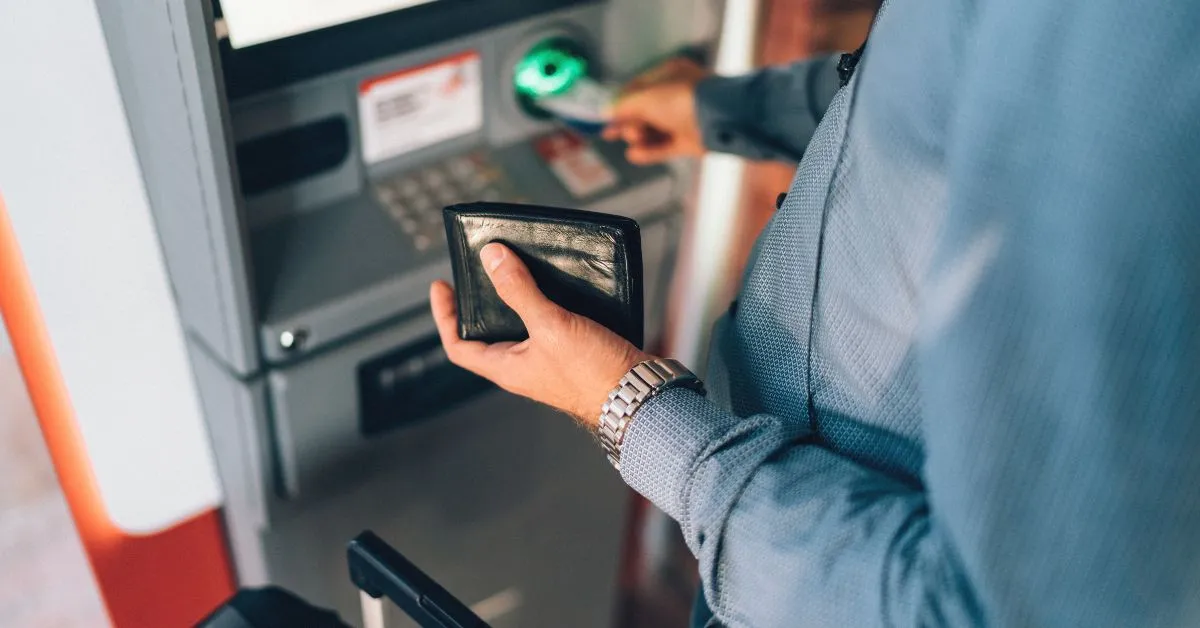 Exchanging Money In Mauritius
Another way to get money in Mauritius is by exchanging currencies. You can find exchange offices in airports, major cities, or banks.
While some people prefer the convenience of changing money before their trip, it's better to exchange money in Mauritius. The exchange rates you find in Mauritius are usually better.
Now, you may be wondering which currency to take to Mauritius. Think of the main currencies such as USD and EUR. However, you'll only be able to use Mauritian rupees (MUR) in Mauritius.
Make sure to count your money yourself too, and check Google Map reviews if in doubt.
Payments In Mauritius
Cash in Mauritius is handy, and you should always have some in your pocket. For example, you may need to pay with cash if you're booking a boat trip. We suggest you ask the guide beforehand.
That said, payments with debit/credit cards are becoming more popular.
Let's take a look at the primary payment methods in Mauritius.
Cash
In some cases, you'll have to pay with cash. If unsure, ask the shop or the restaurant first.
It can be handy to have some Mauritian rupees with you.
If you're out of cash, you should be able to find ATMs easily, so you can always withdraw money if needed.
Debit/Credit Cards
Although there are still places where you can't pay with cards, you'll find that some restaurants and stores accept it. For example, modern restaurants, supermarkets, and malls accept payments by card.
When I pay with a card, I usually use my Revolut card.
In some shops, you can use the contactless method, but in some places, you'll need to enter your PIN code.
Tipping In Mauritius
It's pretty normal to tip in Mauritius. For example, in restaurants, you can give around 10% of the bill.
It's important to note that most places can only accept tips in cash.
Mauritius Travel Money Tips
The best way to get Mauritian rupees is to use an ATM to get cash or exchange currencies in Mauritius.
The best way to travel with money in Mauritius is by using a travel card like Revolut. This way, you can pay by card when you can or withdraw money easily.
Having a Mauritius SIM card to access the Internet in Mauritius can be handy if you want to see the currency exchange rates or find an ATM nearby.
When withdrawing larger sums, we recommend the following:
Put your money somewhere safe (wallet or money belt).
Once you arrive at your accommodation, find a safe spot for your money. You don't need to carry all your money at all times (unless you want to). If you stay in a hostel, make sure to keep your money hidden and locked in a locker. If you stay in a hotel, you can also hide and lock your money or simply put the "don't disturb sign" on the door. As a result, you'll get no cleaning and no strangers in your room.
How Much Money To Bring To Mauritius
It all depends on your travel style and budget. I always get money on arrival, so I don't really "bring money to Mauritius".
Although, if you wish to have money on arrival, you can exchange money before your trip.
Here are some pointers to keep in mind to figure out the right amount of money to bring to Mauritius:
How long is your trip?
Is your accommodation paid for, or will you need to pay on arrival?
Are your tours and activities paid for, or will you need to pay on arrival?
How are you planning on getting around Mauritius?
What's your budget for Mauritius?
Once you know the answers to these questions, you should be able to have a rough idea of how much money is needed in Mauritius.
Alternatively, you can withdraw cash on arrival instead of bringing money with you. ATMs in Mauritius are available in airports, and malls. So, you'll be able to get cash easily.
Mauritius Money Transfers
The best way to transfer money to Mauritius is with Wise.
It could take a few days, so make sure to send money ahead of time if required.
That said, it's worth comparing your options to find the best currency exchange rate and transfer fees.
Let's see why you may need to transfer money to Mauritius:
Paying rent to the landlord
Buying a property in Mauritius
Payment of utility bills
Final Thoughts On Money In Mauritius
And that's all you need to know about money in Mauritius!
Having a travel card from Revolut is the best way to manage your money. It's easy to top up, gives you an excellent exchange rate, and you can use it to pay for things in Mauritius.
As you can see, having cash is still a must in Mauritius. Just make sure to be smart about it and pay attention to where you put your money.
Traveling soon? Read one of the following guides: