From some of the leading airlines of the world to some of the unknown airlines, the writer of awalkintheworld.com will take you to a world of airlines. Enjoy some of the most beautiful livery and know information of them through this photo story of airline(s).
I love to travel a lot! My thirst for traveling took me to 40 countries in this world. In this process, I visited 77 airports and took 193 flights. I spent a significant amount of time in airports looking at the airplanes. This airline in photos story is a depiction of some of the pictures of the planes I captured during my travel journey. I took all the photos below myself, some of them were taken through glasses, and some of them were taken while I was boarding. Even, some of them were taken in spite of threats from the security forces – I don't understand, why someone would become angry for taking photos of a plane. Nevertheless, in spite of having some glares, low resolutions, and obstacles, these photos of the airline are full of colors, and each of them is uniquely beautiful.
Biman Bangladesh Airlines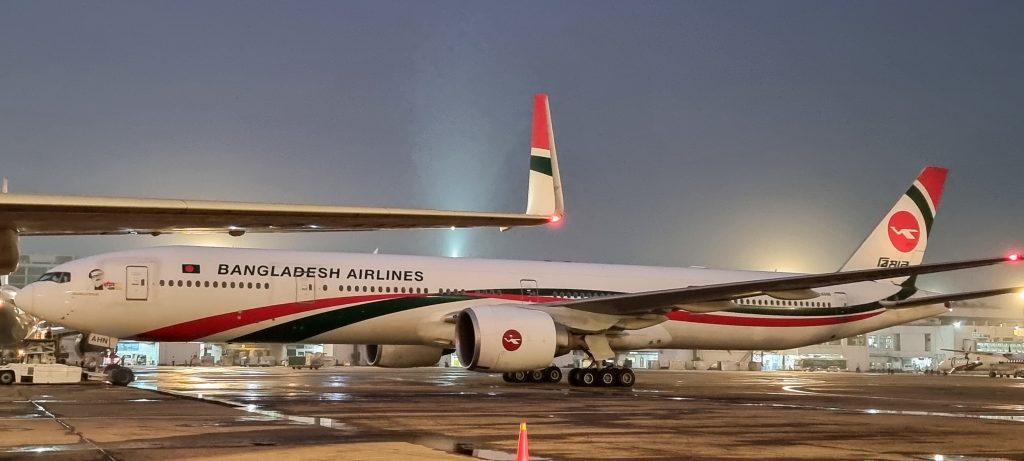 Each time, I see a Biman, my heart starts pounding. This is the national carrier of Bangladesh, the country I belong and for a long time, "Biman" was synonymous with an airplane to me.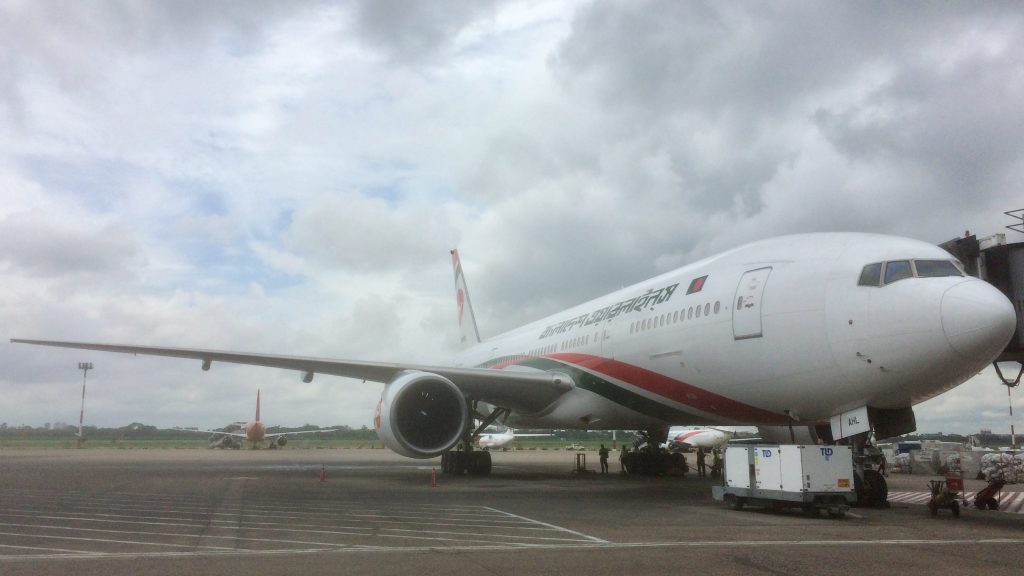 It's been painted green and red – the colors of the national flag of Bangladesh. It currently has a fleet size of 21 including several Boeing 787-9 Dreamliner and serves 25 destinations.

Interestingly, Biman has an excellent safety record. It didn't get involved with any major accident in its 50 years of journey. "Balaka" a kind of bird is the logo of Biman.
Origin of Biman
Air Canada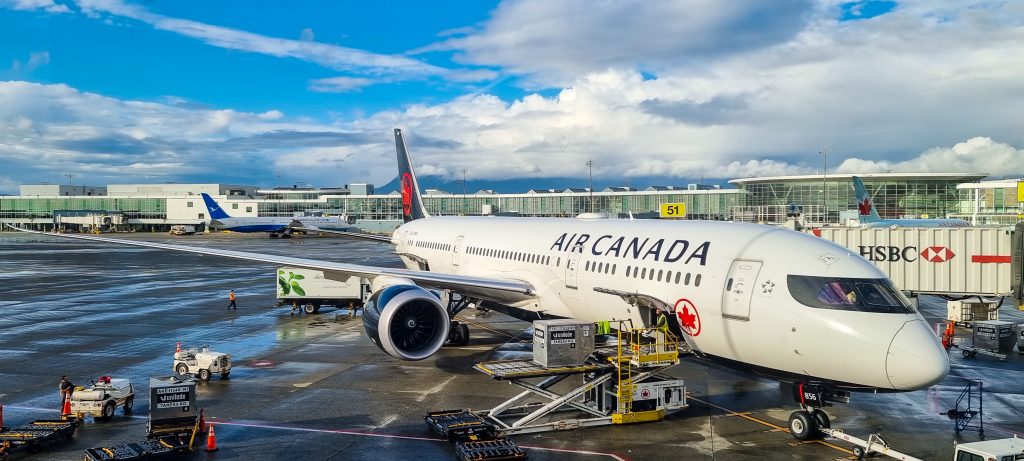 Air Canada is the largest airline in Canada. Although it was founded in 1937, it commenced its commercial operation in 1965. Currently, it has a fleet size of 316 and takes its passengers to 222 destinations.
A red maple on the black background is the logo of Air Canada. The black represents the vast wildlife of Canada.
Origin of Air Canada
Aeroflot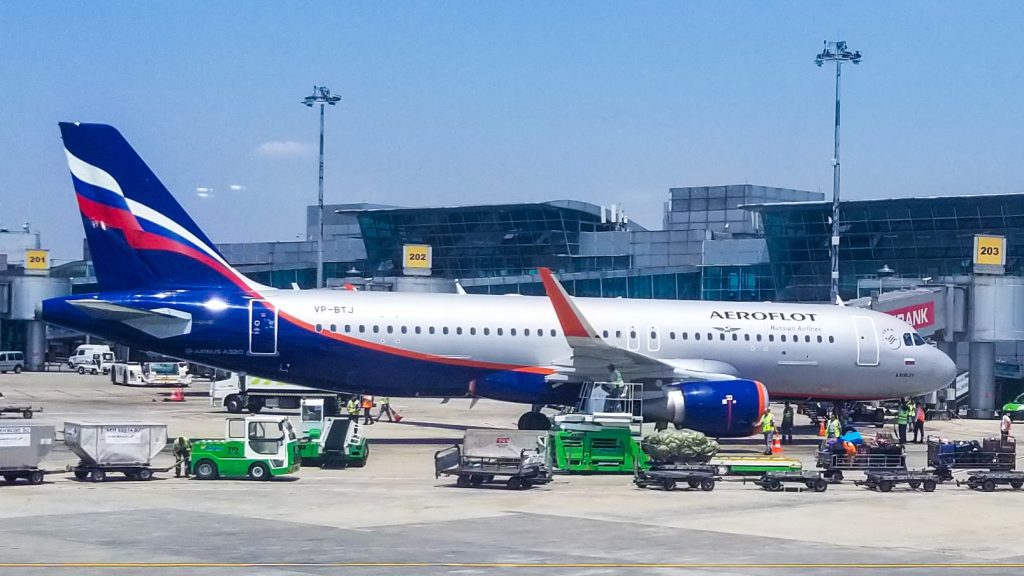 Aeroflot, the flag bearer of the Russian Federation is one of the oldest airlines in the world. It is going to be 100 years old in 2023. Before the Russian invasion of Ukraine, Aeroflot used to cover 146 destinations with 202 fleet sizes. However, many countries banned Russian airlines, and hence its operation is now restricted within Russia.
A winged hammer and sickle is the logo of Aeroflot which is synonymous with communism.
Origin of Air Aeroflot
Russia
Air India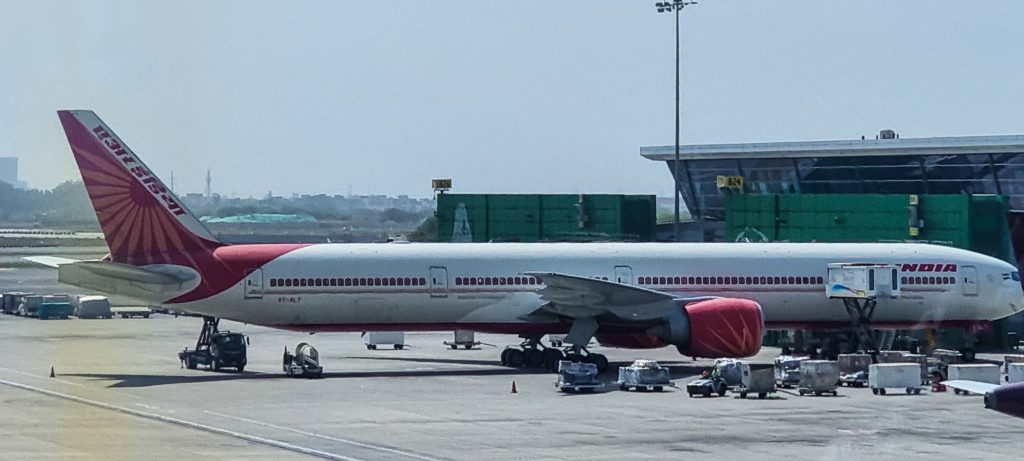 Air India is the national carrier of India. It was owned by Tata Sons, one of the largest conglomerates in India. However, the Government kind of forcefully bought a majority of its shares to own it through a national directive in 1953. In 2020, the Indian Government decided to sell 100% share of Air India. Tata Sons bought it back eventually. Currently, Air India has 127 planes under its belt and covers 102 destinations.
The logo of Air India is a flying swan with Konark Chakra – a specific kind of wheel.
Origin of Air India
AirSwift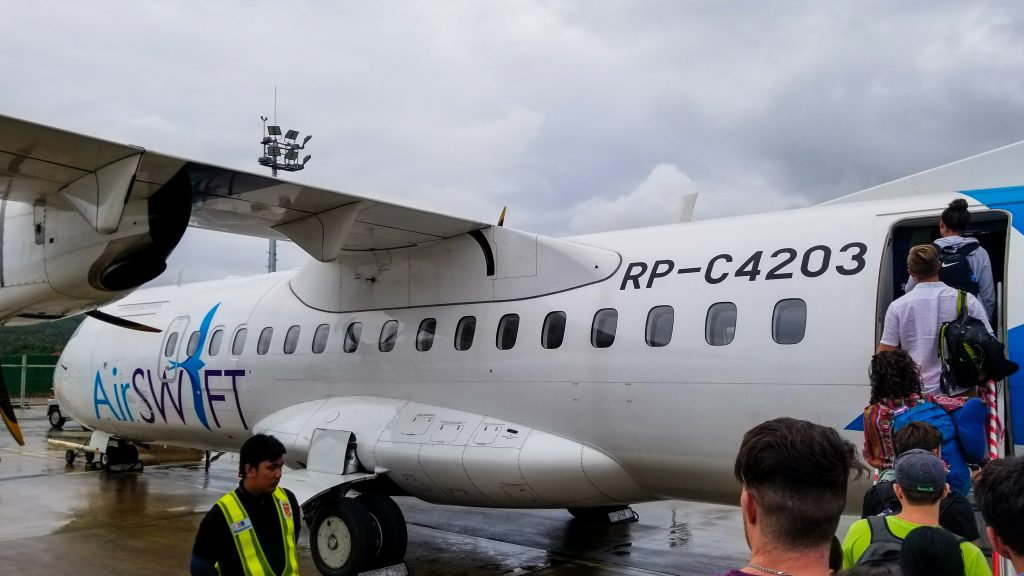 AirSWIFT is a boutique domestic carrier in the Philippines. It only has 4 aircraft and serves a couple of destinations. I had the fortune of taking this flight to El Nido once.
Origin of AirSwift
Alaska Airlines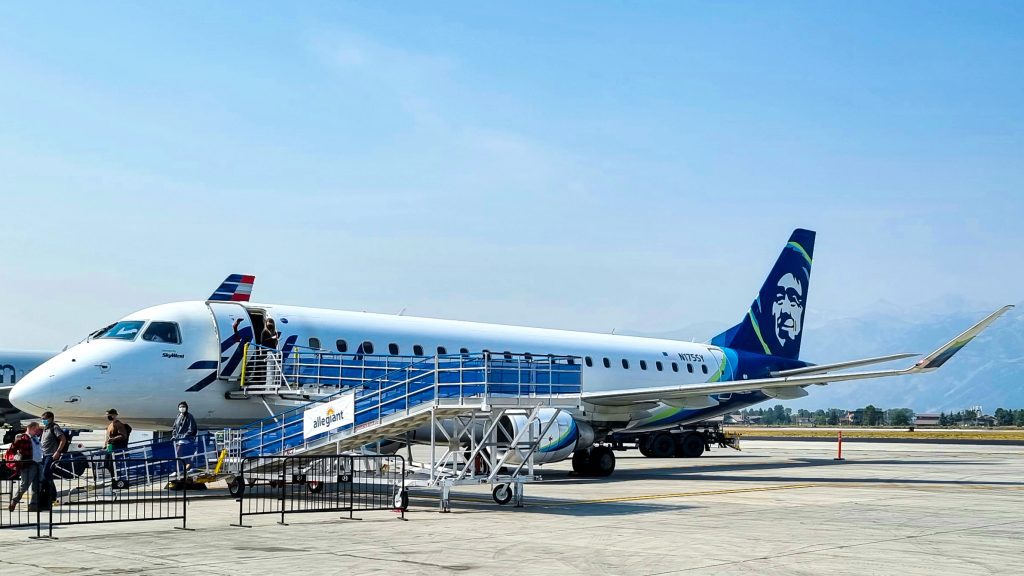 Alaska Airlines is currently the sixth-largest airline in North America. It's a pretty old airline as well, founded in 1944. With a fleet size of 329, it takes passengers to 117 destinations mostly in the Pacific regions and Alaska.
Origin of Alaska Airlines
USA
Alaska Horizon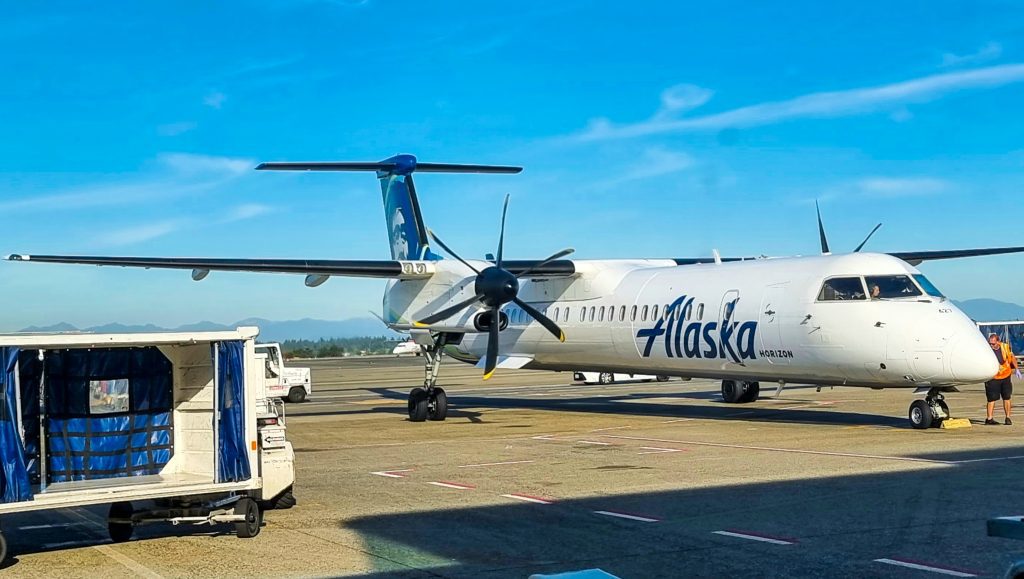 Horizon Air is a regional airline in the USA founded in 1981. However, it was bought by Alaska Air in 1986. In 2011, it ceased to operate under the name of Horizon and rebranded as Alaska Horizon. It has two kinds of short-haul aircraft – De Havilland Canada Dash 8-400, and Embraer 175.
Origin of Alaska Horizon
USA
American Airlines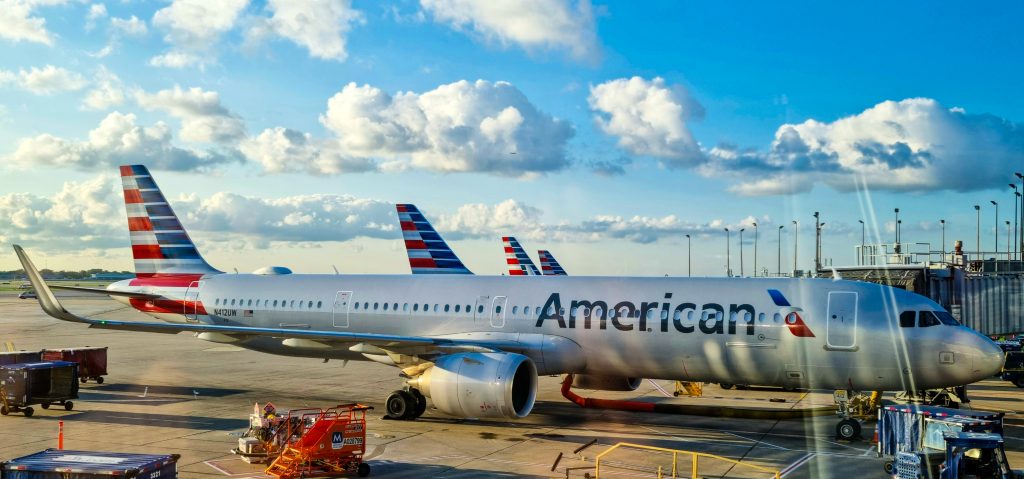 American Airlines is arguably the largest airline in the world. With a massive fleet size of 862, American Airlines carries more than half a million passengers per day to 350 destinations across 5 continents.
The logo of American Airlines is an iconic eagle of America.
Origin of American Airlines
USA
American Eagle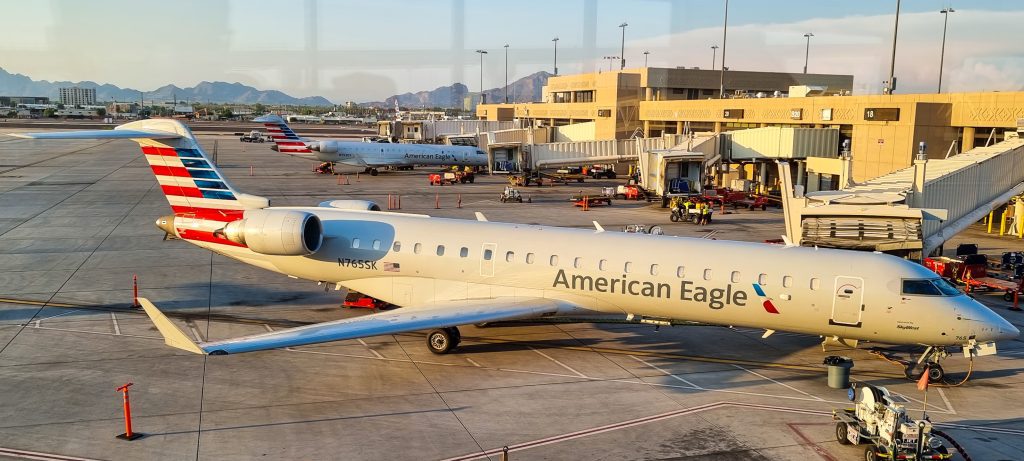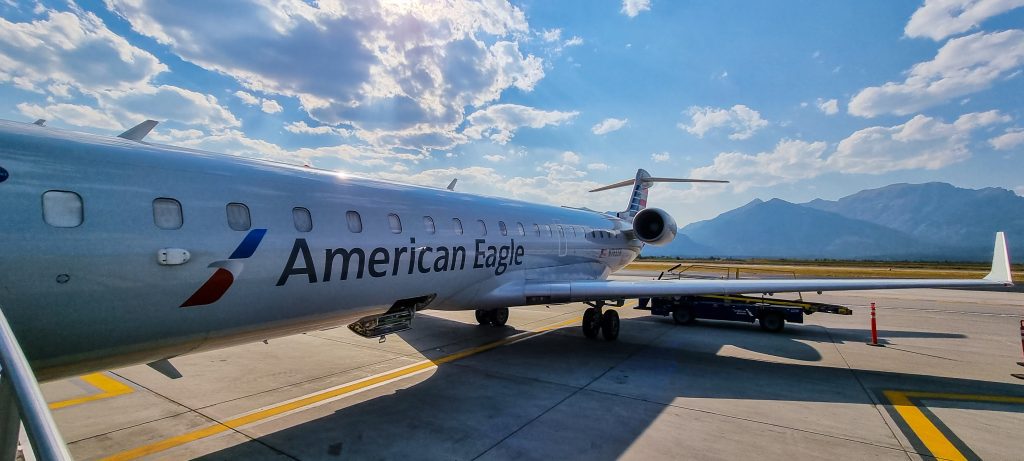 American Eagle is the regional branch of American Airlines. Several regional airlines named Envoy Air, Piedmont Airlines, PSA Airlines, Mesa Airlines, Republic Airways, and SkyWest Airlines operate under the brand name American Eagle. Most of their fleets are for the long haul and short-haul.
Origin of American Eagle
USA
Delta Air Lines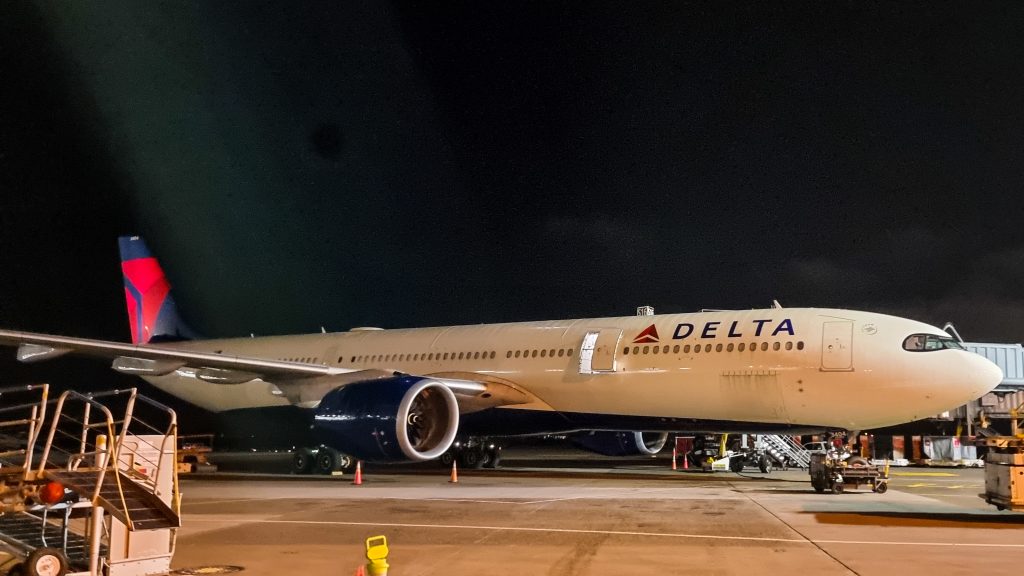 Delta Airlines is arguably the second-largest airline in the world. With an 853 fleet size, Delta operates to 325 destinations. Established in the 1920s, Delta airlines operate more than 5400 flights per day on 6 continents.
Their logo represents the capital D of the greek alphabet Delta.
Origin of Delta Air Lines
USA
Egyptair Express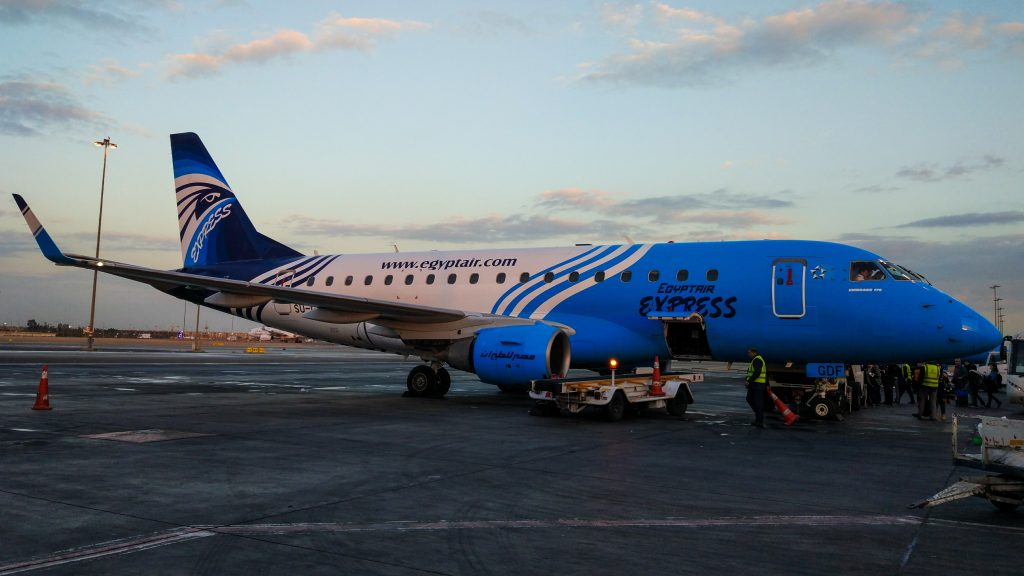 Egyptair Express was a regional airline in Egypt. However, it ceased it was merged with its parent company Egyptair in 2019. I was fortunate enough to take a photo of this airline in 2016. You won't find it anymore.
Origin of Egyptair Express
Novoair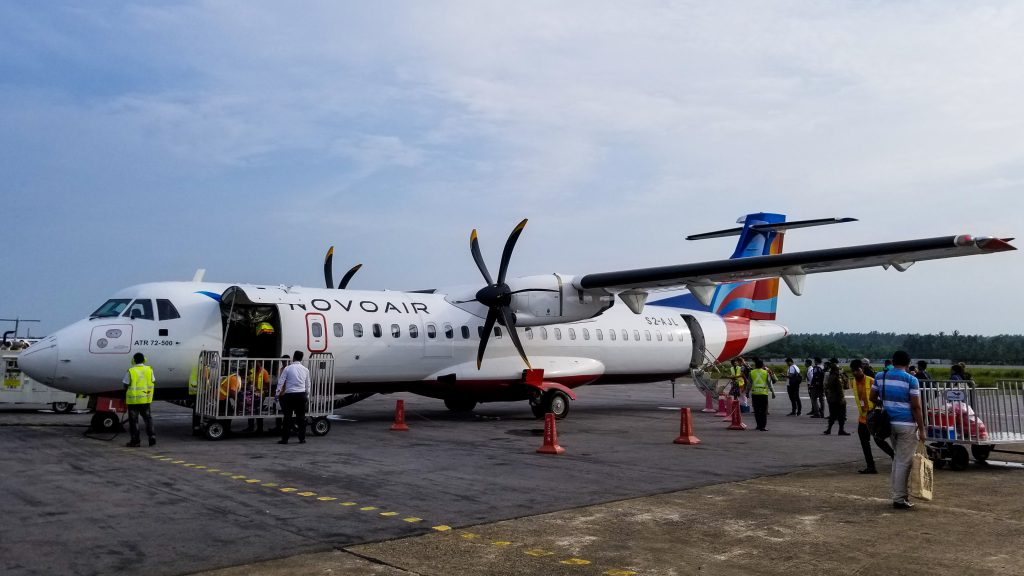 Novoair started its flights in 2013, making it one of the newest airlines in the world. Although it serves domestically in Bangladesh, it used to operate in various destinations like Yangon in Myanmar, and Kolkata in India. Currently, its only international flight is to Kolkata. With a meager fleet size of 7, it is expected to expand its operations in upcoming years.
Origin of Novoair
Qatar Airways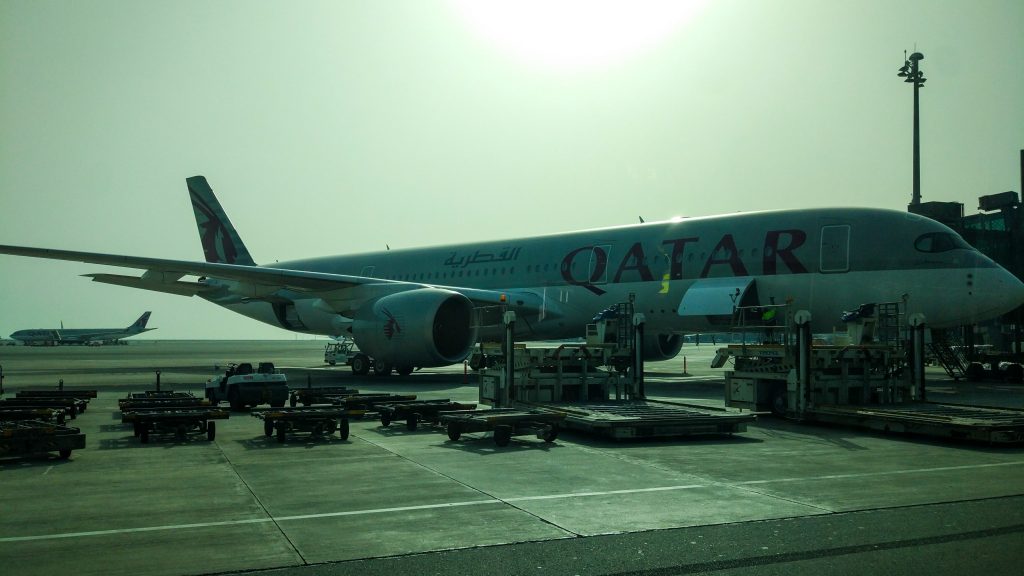 Of all the airlines I flew, the fleet of Qatar Airways felt the most modern to me. I love flying with Qatar Airways. It has 233 fleets and travels to 173 destinations. Although the history of Qatar Airways is 28 years (founded in 1994), it expanded rapidly. It has an excellent safety record as well.
Oryx, one kind of antelope and the national animal of Qatar is the logo of Qatar airways.
Origin of Qatar Airways
Qatar
Regent Airways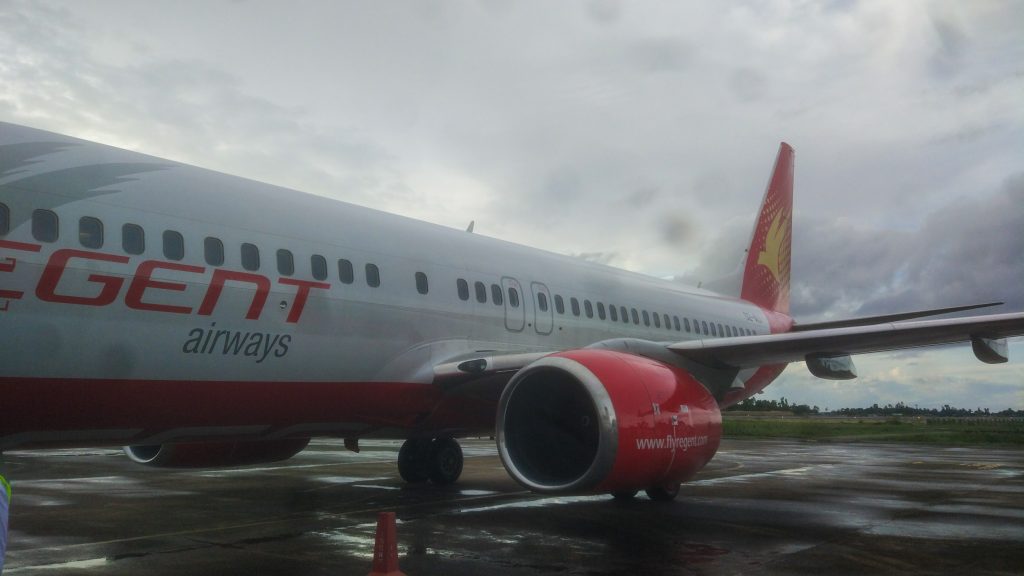 Founded in 2010, Regent Airways expanded pretty rapidly and used to fly to different international routes like Kolkata, Kuala Lumpur, Kathmandu, Muscat, Doha, Singapore, Bangkok, Dammam, Dubai along with domestic routes in Bangladesh. Sadly, it stopped its operations in 2021 for an indefinite time. I flew with Regent Airways several times – it was a decent carrier. I wish they resume their operations in the future.
Origin of Regent Airways
Turkish Airlines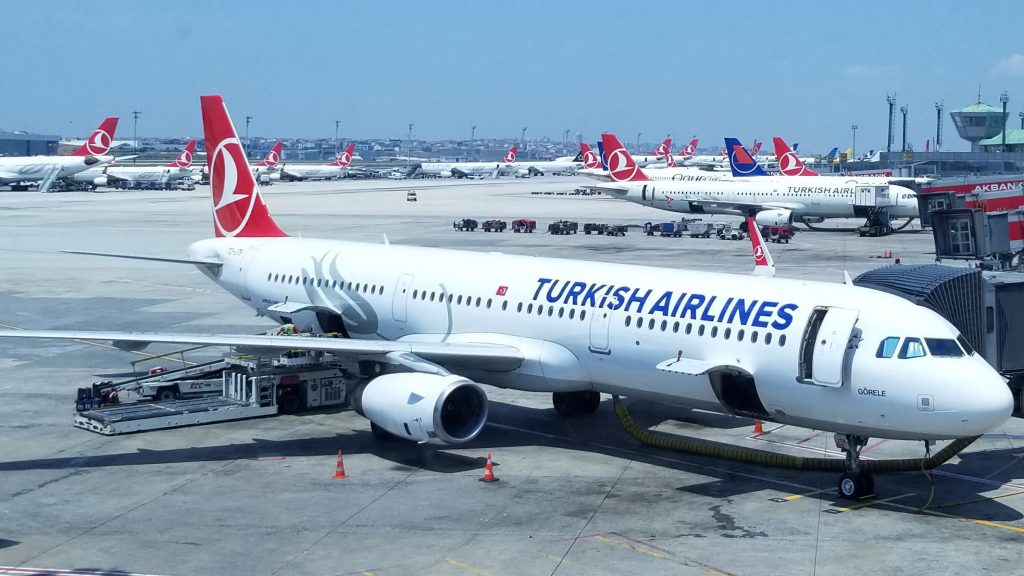 I flew with many airlines in my life, and, I can vouch that, the food served by Turkish Airlines is the tastiest. And, their lemonade is the best in the world! They have a fleet size of 373 and operate to 331 destinations. Besides, their hub in Istanbul is a favorite layover city of mine. I love exploring Istanbul because of its food, beauty, and architecture.
The logo of Turkish airlines is a wild goose which is the highest flying bird in the world.
Origin of Turkish Airlines
Turkey
United Airlines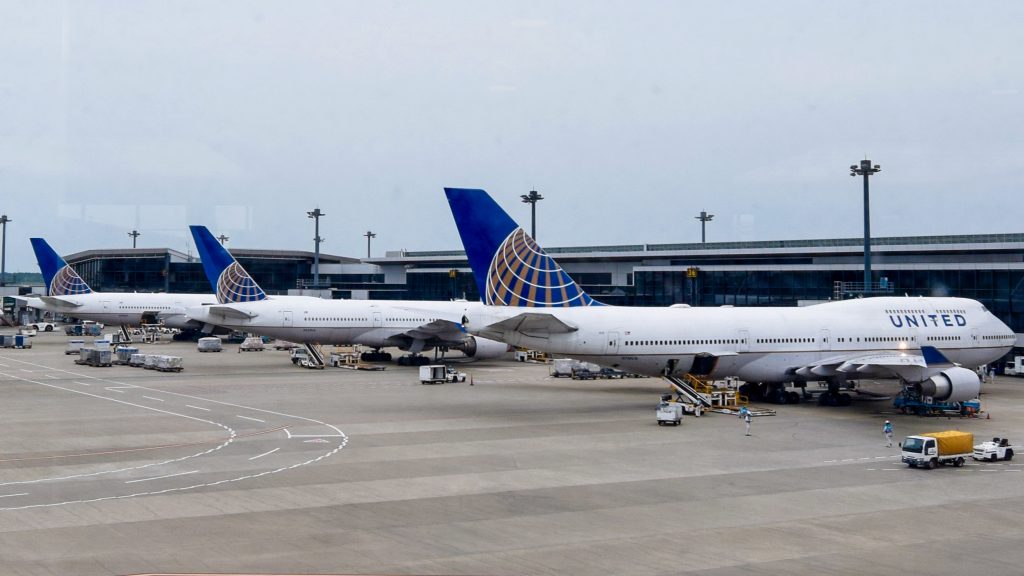 With a fleet size of 854 and 342 destinations, United Airlines is a major airline in the USA. They were the first American airline to get the Boeing 787 Dreamliner way back in 2012. United is arguably the third largest airline in the world.
Origin of United
USA
United Express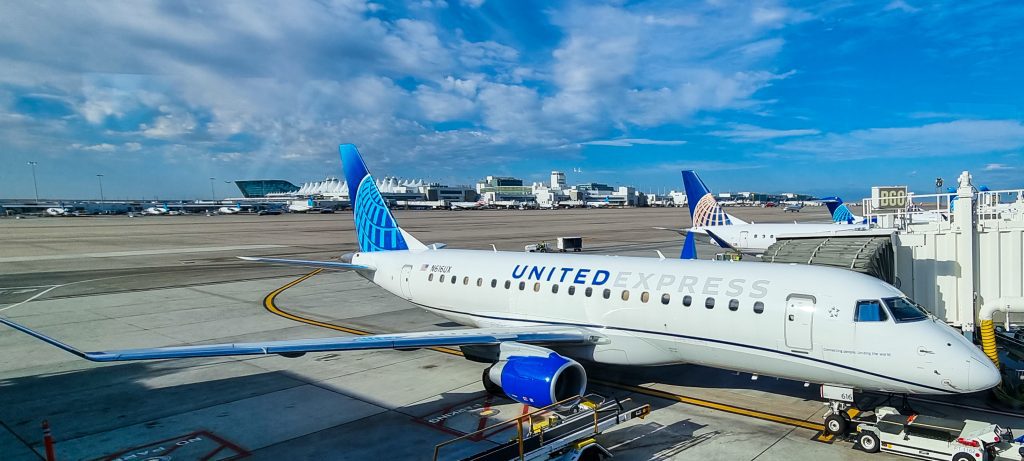 As the name implies, United Express is the regional brand of United Airlines. Six individual airlines operate under the name of United Express. They are Air Wisconsin, CommutAir, GoJet Airlines, Mesa Airlines, Republic Airways, and SkyWest Airlines.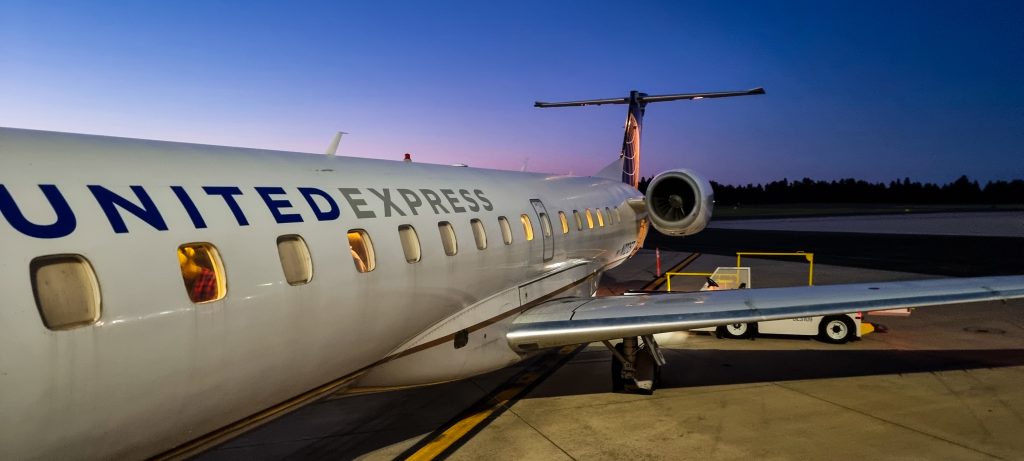 United Express mostly operates on short or medium-haul flights. They were founded in 1955 and have 555 fleets under its belt. Not a small number, right?
Origin of United Express
USA
AirAsia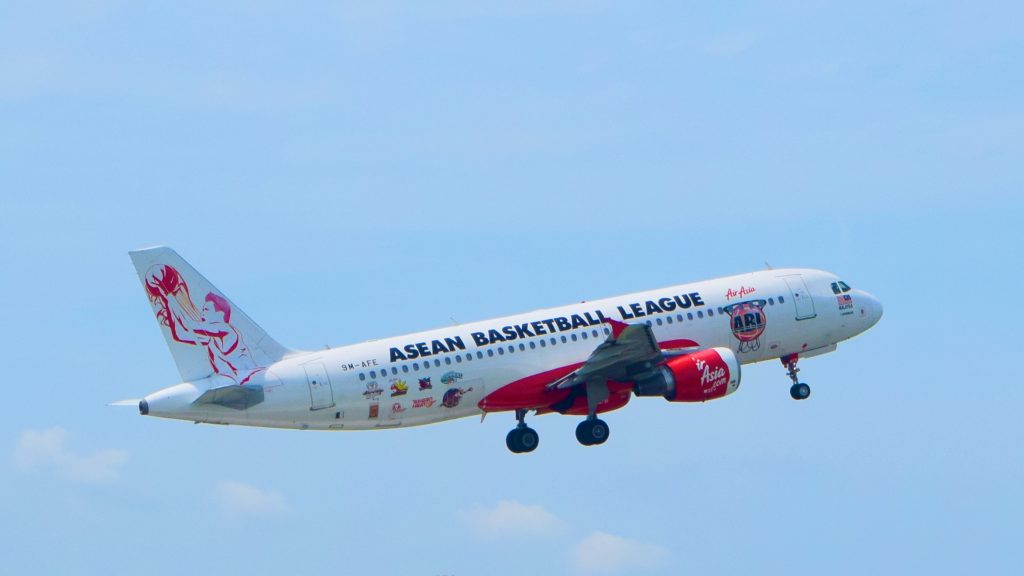 AirAsia made the journey within southeast Asia extremely affordable. This is the largest low-cost carrier in Asia.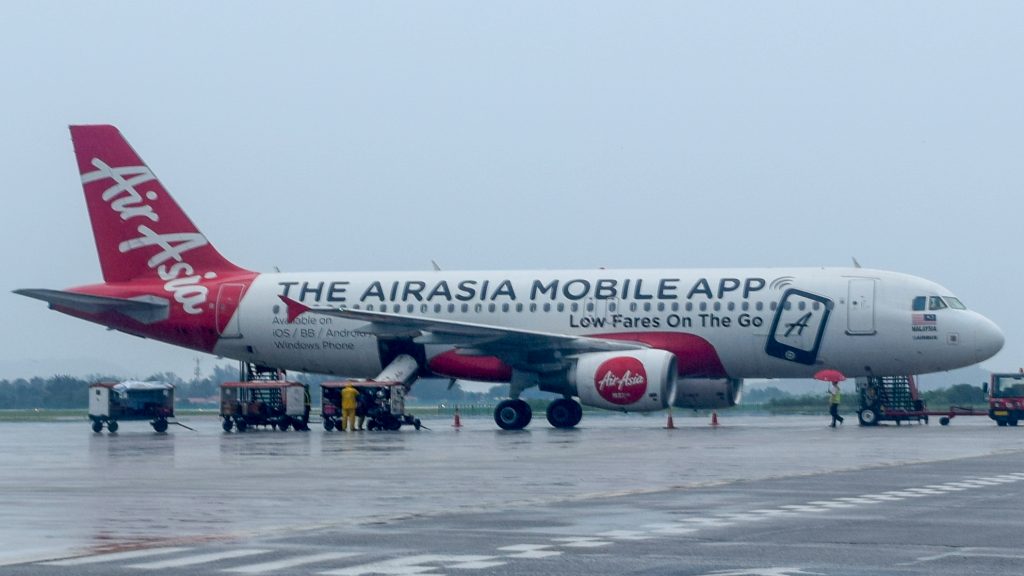 AirAsia had been awarded the best low-cost carrier in the world for several years by Skytrax. They have a vast network of airlines that takes people to 165 destinations.
Origin of Air Asia
Egyptair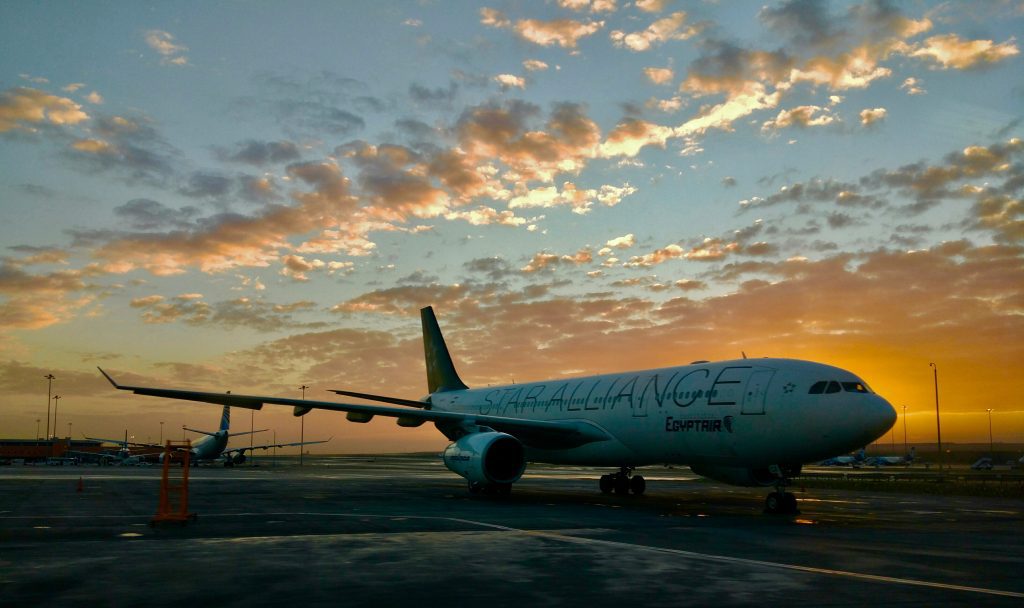 It's hard to believe that, Egyptair started its operation in 1933! Compared to its age, it could not expand. As of now, it serves 70 destinations. Egyptair is the flag bearer of Egypt and is owned by the government.
The logo of Egyptair is Horus – the sky deity in Egyptian mythology.
Origin of Egyptair
Emirates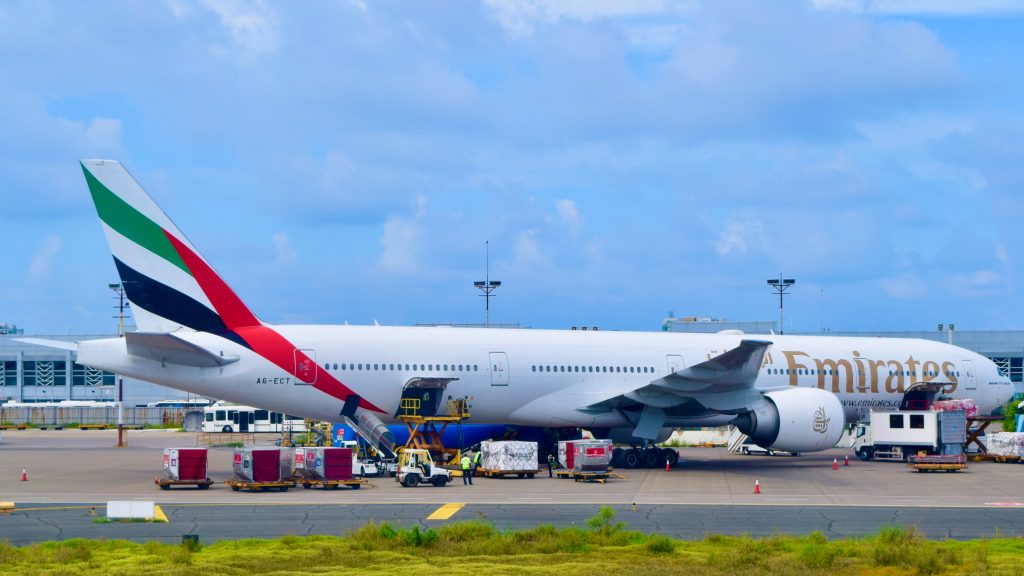 When it comes to service and food, the Asian airlines beat the western airlines. Emirates is one of the most popular airlines in the world, and its first-class cabin is highly rated. It has a fleet size of 254 and goes to 157 destinations. It is one of the two major airlines in UAE with a hub in Dubai. Emirates operates all-wide-body aircraft which is a rarity among airlines.
Origin of Emirates
United Arab Emirates
Jet Airways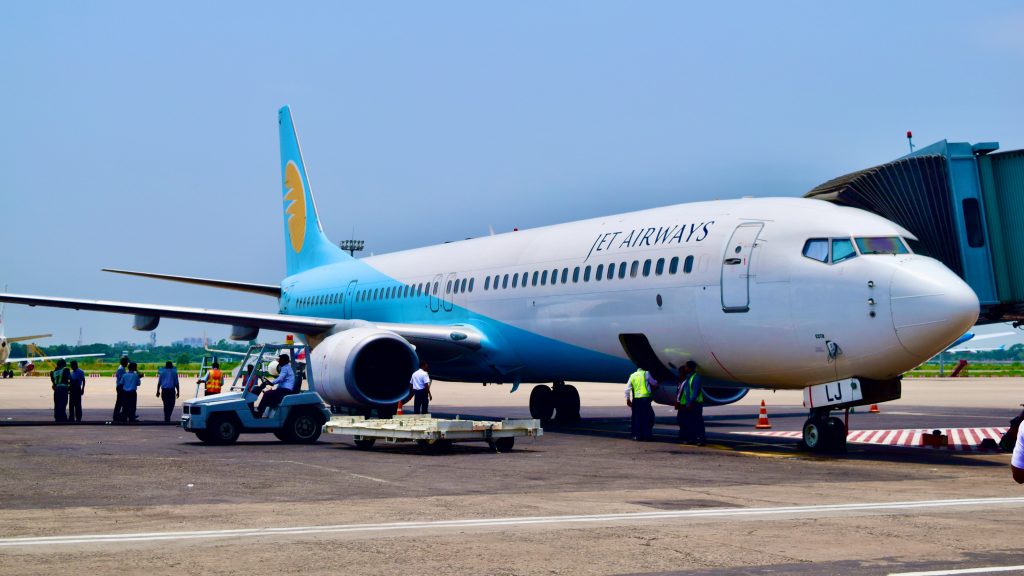 Jet Airways was one of the largest airlines in India several years back. Unfortunately, it ceased its operations in 2019. I took many flights with this airline and felt sad when it stopped flying. The good news is, that it might resume again in 2022 – there is a strong rumor behind it.
Origin of Jet Airways
Air KBZ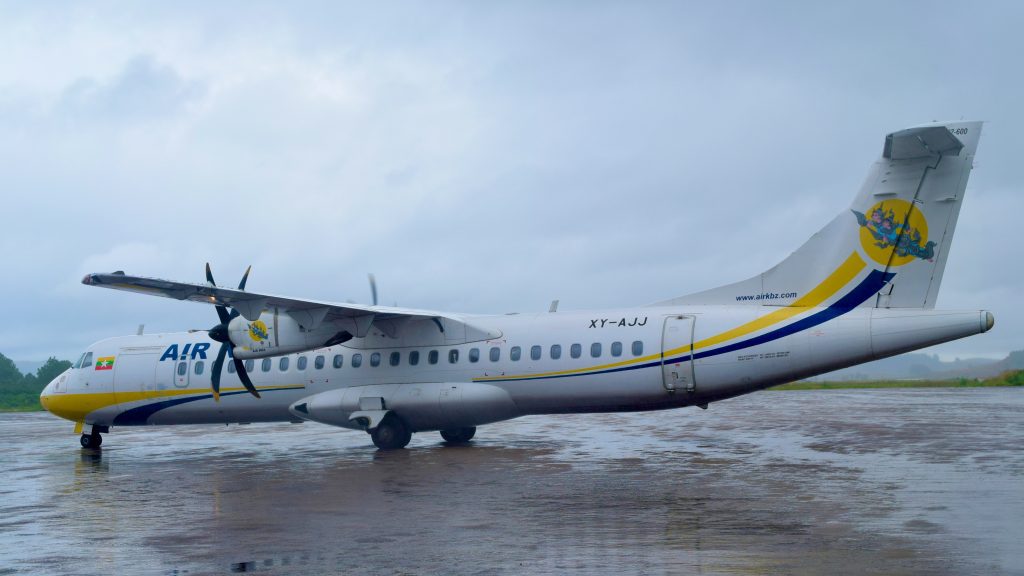 Air KBZ is a small airline in Myanmar. They used to operate domestically, but, started their first international flight to Thailand. Since its inception in 2010, they expanded its fleet size to 14 and covers 19 destinations currently.
Origin of Air KBZ
Austrian Airlines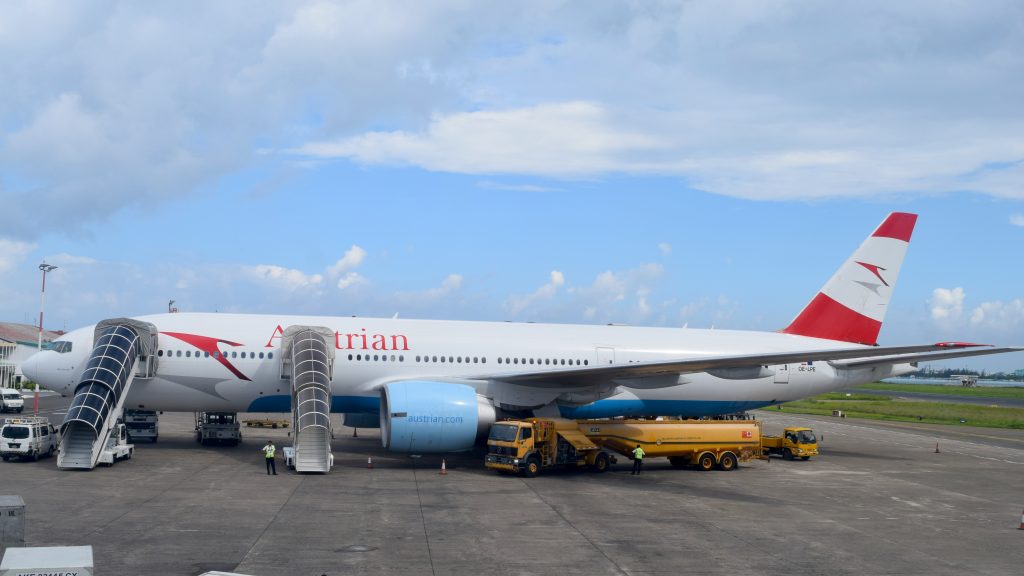 Once a Government-owned airline turned into a private one and performed much better ever since. That's the story of Austrian Airlines, the national carrier of Austria. I hope that many more follows the same path as them to keep them sustainable. Austrian has a sizeable fleet size of 61 and goes to 130 destinations.
Origin of Austrian
Austria
Cebu Pacific Air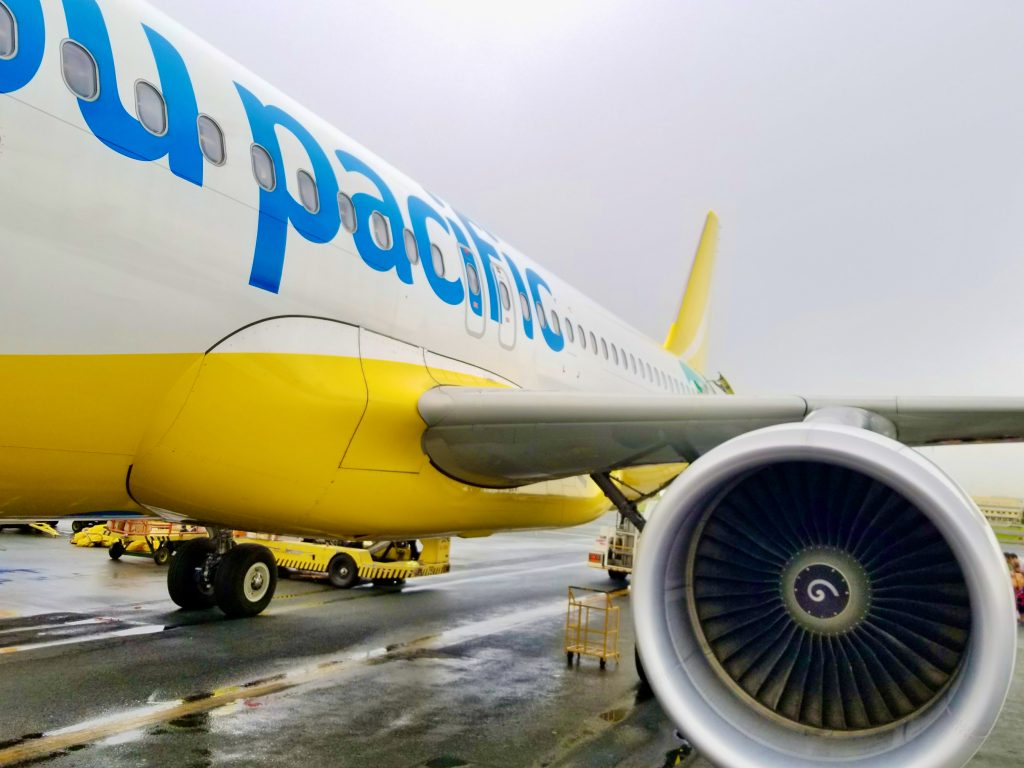 Cebu pacific is a low-cost carrier and arguably the oldest of its kind in Asia. Founded in 1988, it has 48 fleets and goes to 62 destinations. It has eventually become the largest airline in the Philippines in terms of carrying the number of passengers overtaking Philippines Airlines.
Origin of Cebu Pacific
Drukair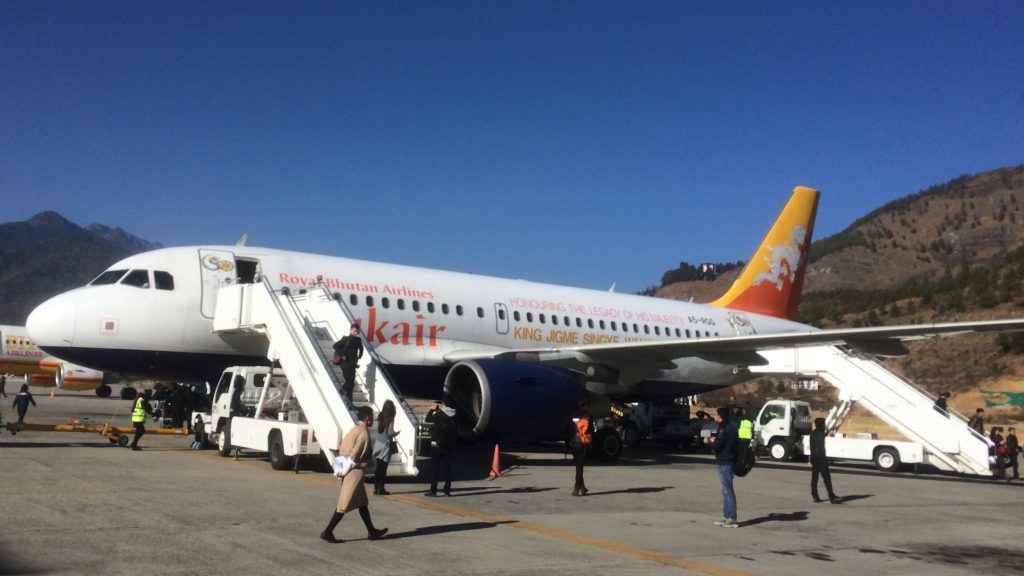 Drukair — Royal Bhutan Airlines is the national carrier of the Kingdom of Bhutan. It has only 5 fleets and operates to 13 destinations. Its hub is in Paro in Bhutan, and landing in Paro was one of the most exciting experiences in my life. Until 2010, Drukair was the only airline flying out of Bhutan – making it the only source of traveling for the Bhutanese people.
Origin of Drukair
Bhutan Airlines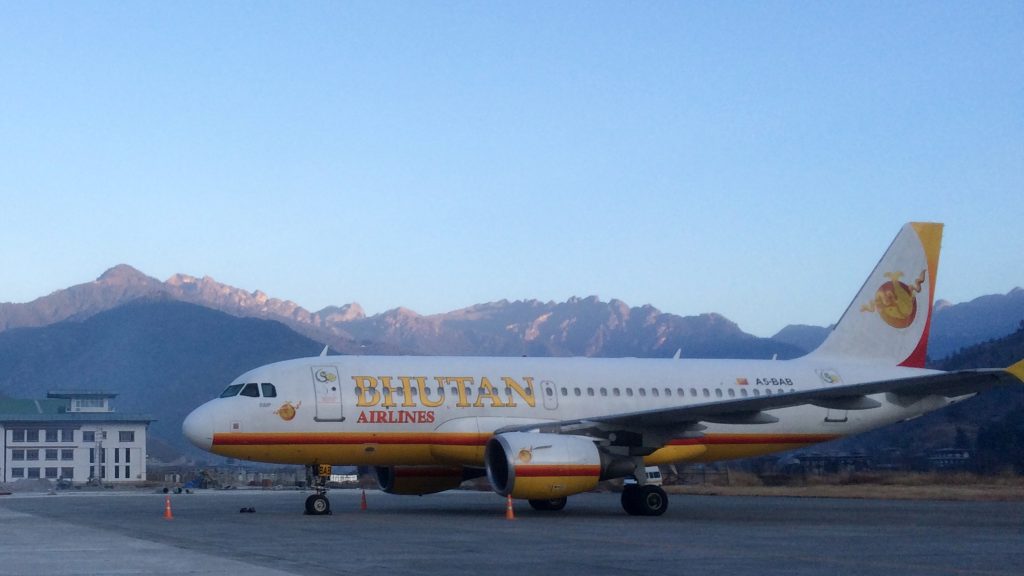 Bhutan Airlines is the first private airline in Bhutan. It is also known as Tashi air. It has a fleet size of 2 currently – both of them are Airbus A319-100.
Origin of Bhutan Airlines
Wizzair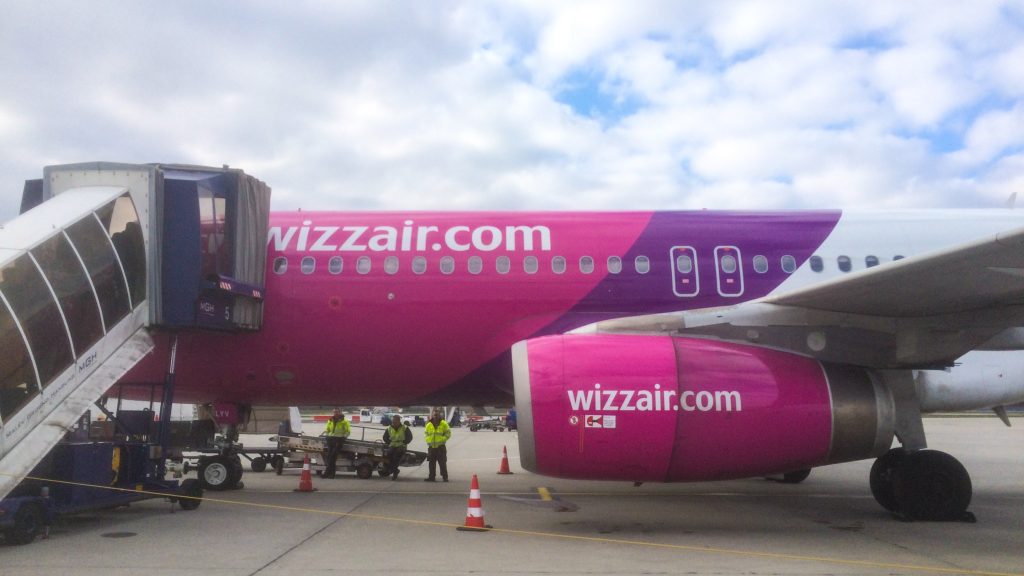 When I showed my ticket to the counter of wizzair to have my boarding pass, they said that they need a printed copy of the ticket to issue a boarding pass. I got bemused, because, I had the PNR and my last name with me which are supposed to be enough to issue a boarding pass. I thought that the person at the check-in counter was joking. Apparently, it was not a joke and they charge me Euro 15/ US$20 extra because I didn't have a printed copy of my booking on paper. Welcome to the wizzair, the ultra low-cost carrier which takes people to 150 destinations with 141 fleets.
Origin of Wizzair
Hungary
Maldivian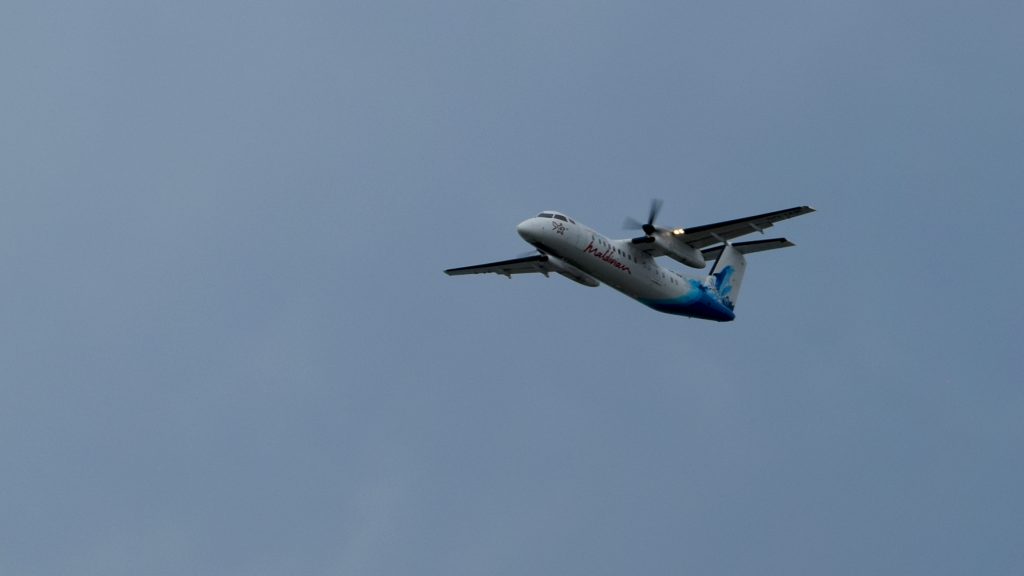 A 100% Government-owned company of Maldives, Maldivian airline is the national carrier of Maldives. Besides island hopping, Maldivian goes to five international routes. It has a fleet size of 23 and goes to 23 destinations.
Origin of Maldivian
Maldives
Malindo Air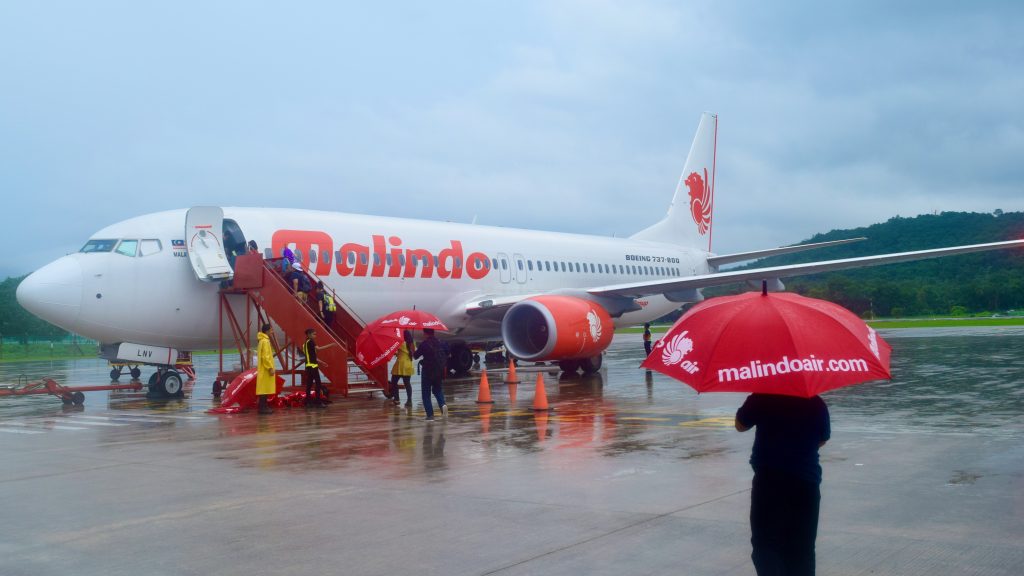 Take the first letters from Malaysia and Indonesia, and you will get the name of this airline. Malindo is a low carrier operating in 69 destinations. I love this carrier because, unlike Air Asia, it provides free meals on its jet flights which is not very common for a low-cost carrier.
Origin of Malindo
Norwegian Air Shuttle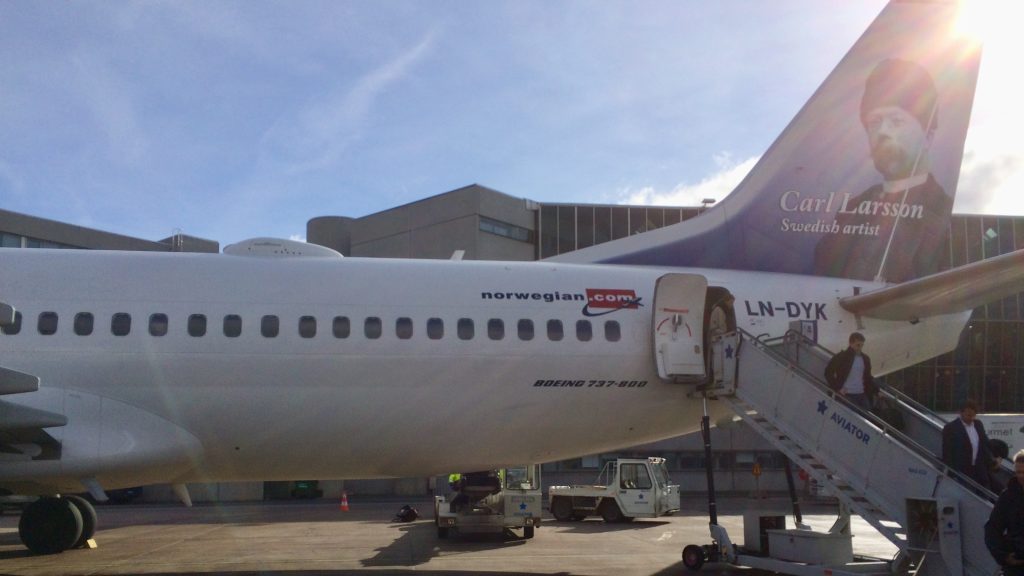 Norwegian is a lost-cost carrier in Norway and the largest in the country. If you want to travel to or within Denmark, Norway, Sweden, and Finland, Norwegian will be your best bet in terms of frequency and price along with Scandinavian Airlines (SAS). Norwegian partnered with UNICEF and sent aid to countries in need since 2007 where the company, passengers, and employees contribute. They are currently flying to 104 destinations.
Origin of Norwegian
Norway
Rayani Air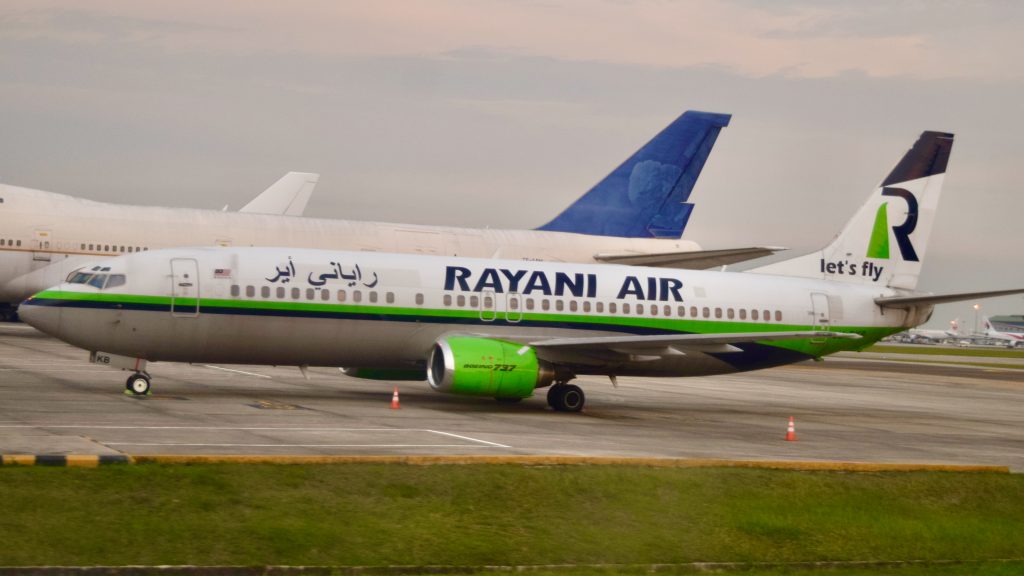 Rayani Air operated for only 5 months before stopping its operations. It was a shariah-based airline – meaning, no pork or alcoholic beverages were served. They only served halal food on the flight. It had a fleet size of two, and you can see one of the above!
Origin of Rayani Air
Simrik Airlines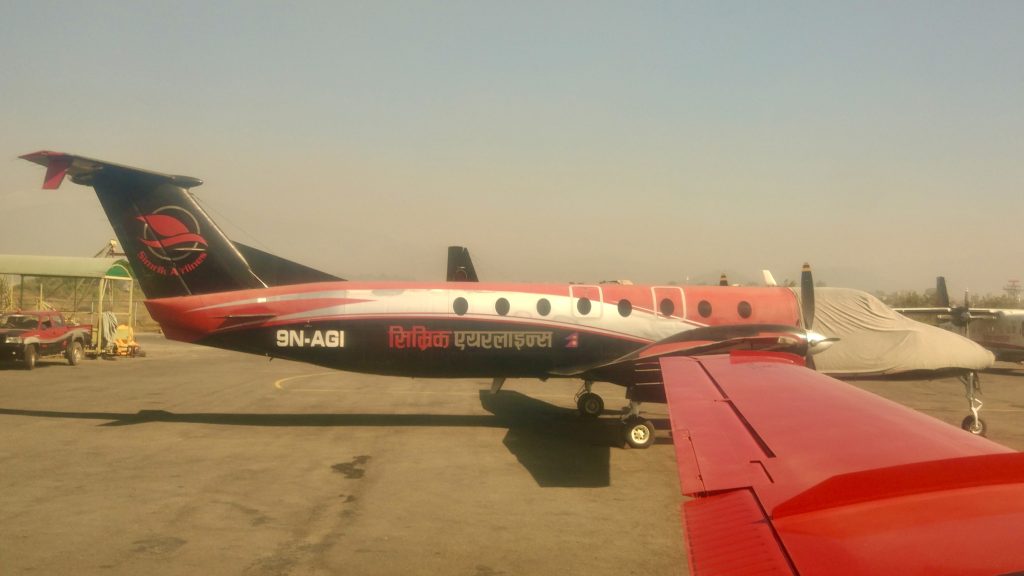 My flight to Simrik was one of an experience. When I went to the check-in counter and asked for a window seat, the staff smiled at me and said that all seats are window seats. I didn't realize it until I went on board. There was only a single row inside the plane. During check-in, I had to stand on a weighing machine, they were actually taking note of the weight of every passenger. There was no bar between the pilot and passengers and I could literally see the flying console/panel. It had 5 fleets and went to 3 destinations. Simrik ceased its operation in 2021 and rebranded it as Guna Airlines.
Origin of Simrik Airlines
SriLankan Airlines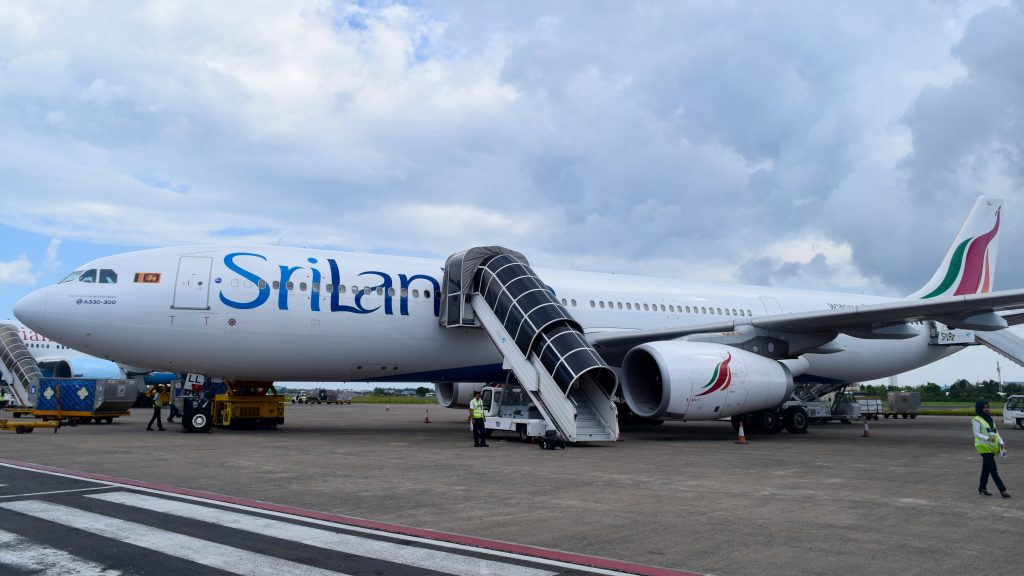 SriLankan Airlines is the flag bearer of Sri Lanka. The national-owned airline got its name from Air Lanka when it got re-branded in 2008. It operates to 117 destinations in the world with 25 fleets. It's a member of the OneWorld alliance and has codeshare agreements with some of the major airlines including Air Canada, Etihad, and Qatar Airways.
Origin of SriLankan
Swiss International Air Lines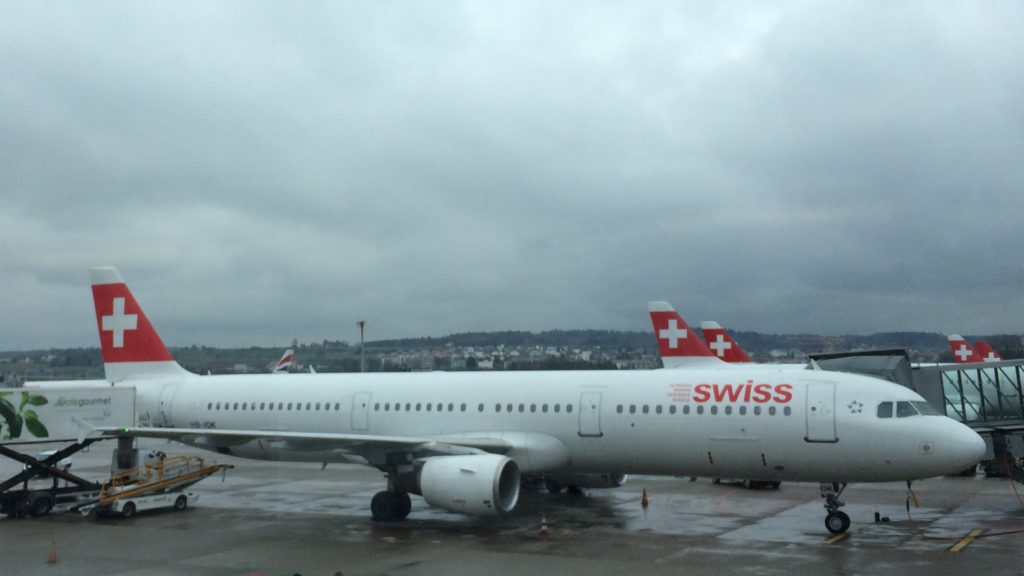 Swissair was the flag bearer of Switzerland and like many airlines got bankrupted in 2002. Then, it was re-branded as Swiss. Like, Austrian, Swiss is also a subsidiary of the Lufthansa group. It has a fleet size of 90 and goes to more than 100 destinations.
Origin of Swiss
Switzerland
United Airways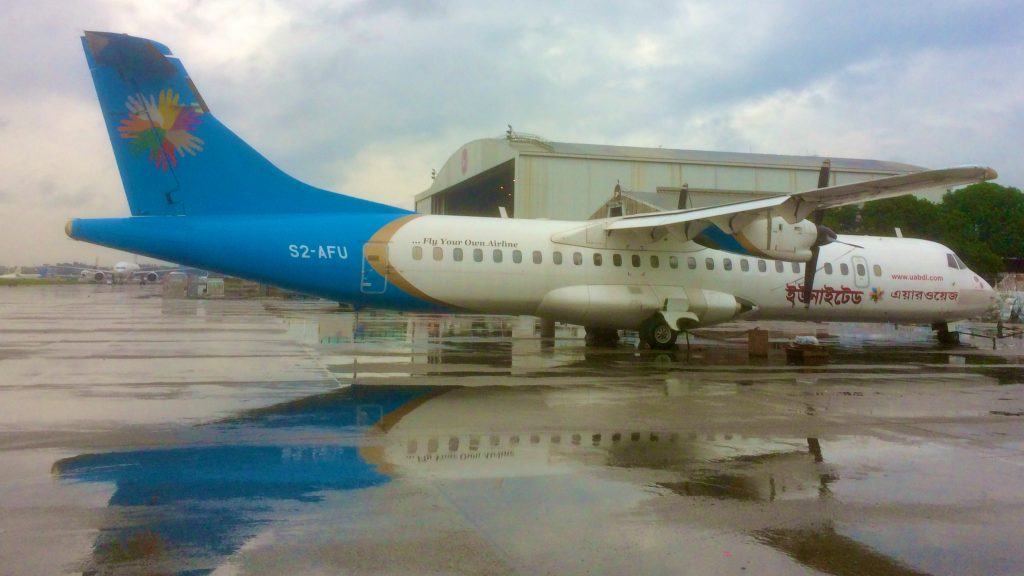 United Airways was a Bangladeshi airline that stopped its operations in 2016. It happened suddenly and passengers even arrived at the airport with their tickets to find that, it doesn't operate anymore. It started its flight in 2007 and had a fleet size of 11. It became a major airline in Bangladesh operating its flight to many international destinations like Nepal, England, UAE, Pakistan, Saudi Arabia, Malaysia, Oman, and Singapore.
Origin of United Airways
Uzbekistan Airways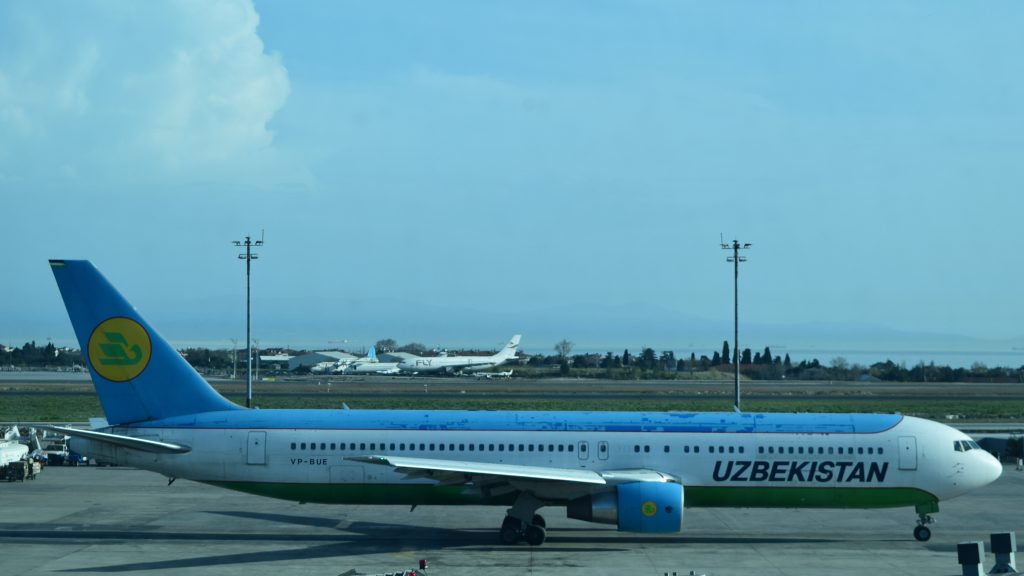 After separation from the Russian Federation, the Uzbekistan government formed its national flag bearer in 1992. Uzbekistan Airways currently has 32 fleets and focuses flights to the Western European countries.
Origin of Uzbekistan Airways
Uzbekistan
Vietnam Airlines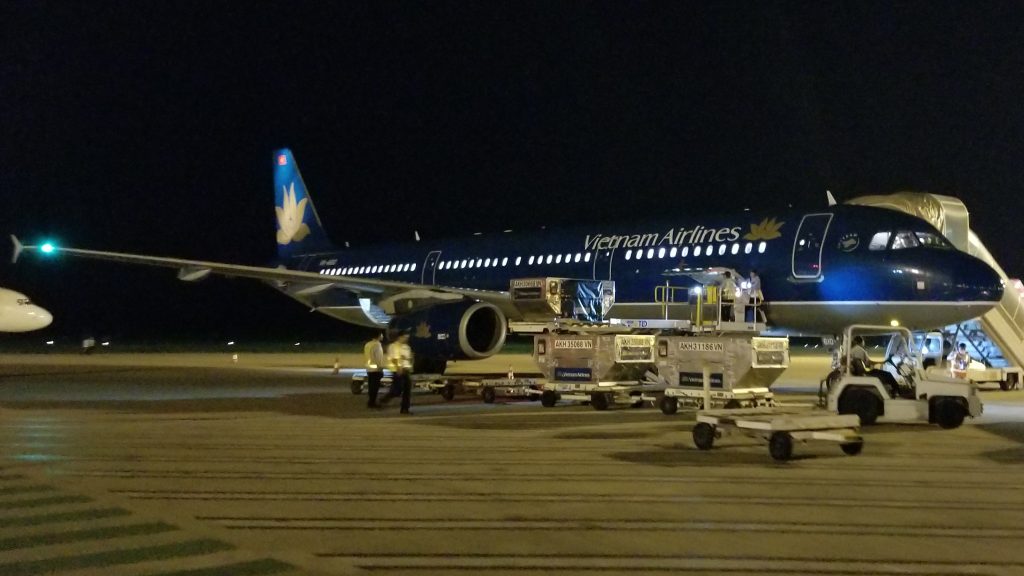 Vietnam Airlines is the national carrier of Vietnam. It is comparatively an old airline founded in 1956. It has a fleet size of 99 and covers 64 destinations. It's a member of SkyTeam, an All Nippon Airways (ANA) of Japan that holds a percentage of its share of it. Vietnam Airlines has codeshare agreements with some of the major airlines.
Origin of Vietnam Airlines
Yangon Airways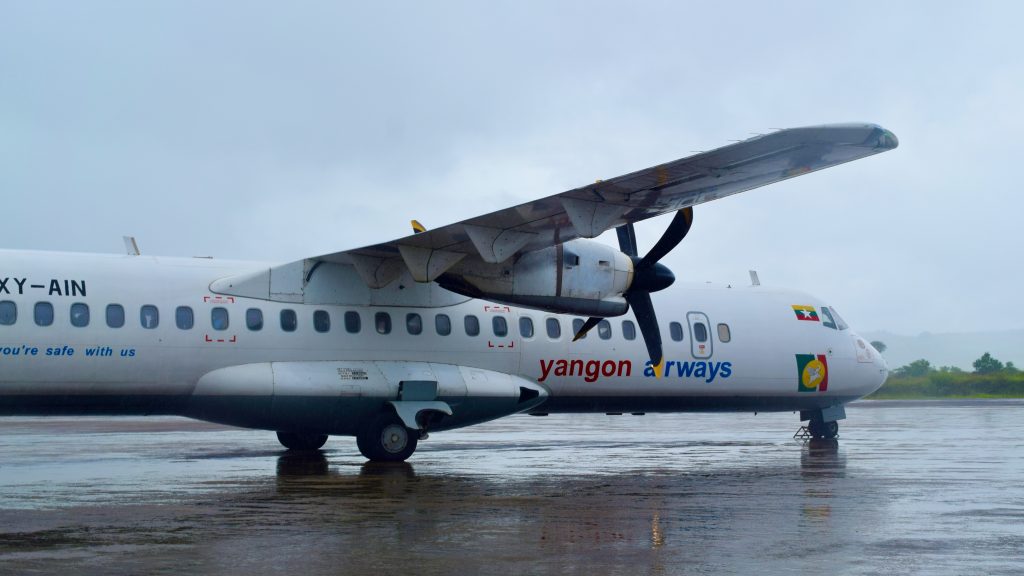 You won't find Yangon airways anymore, it got its new name Air Thanlwin. It has only 4 ATR 72 fleets. It only serves domestically.
Origin of Yangon Airways
Corendon Airlines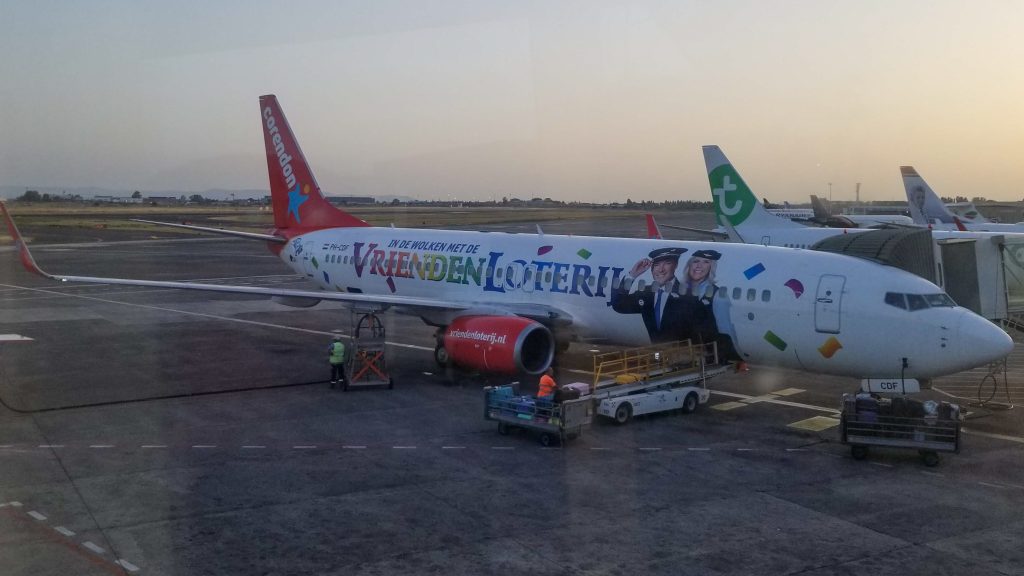 Based on Antalya Airport in Turkey, Corendon Airlines is a Turkish leisure airline. It has a fleet size of 23 (all of them are Boeing 737) and goes to 145 destinations including several European countries.
Origin of Corendon Airlines
Turkey
Thai Airways International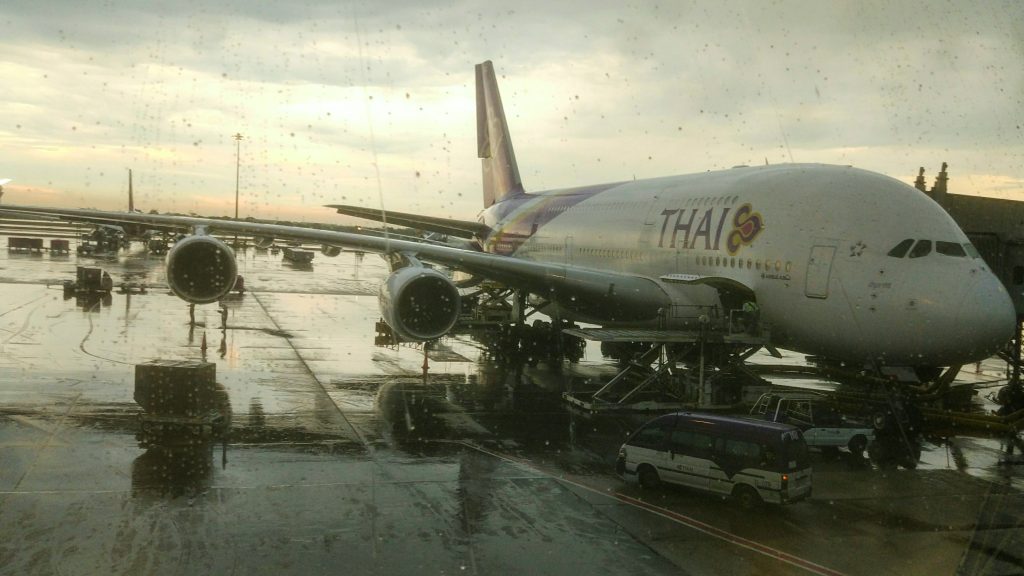 Thai airways go to 37 countries in the world using 40 aircraft. They have wide-body aircraft including Airbus 380. They are a member of Star Alliance. Thai airways take hygiene very seriously and introduced The Most Hygienic In-Cabin Environment Program to ensure air quality, food safety, and inflight cleanliness.
Origin of Thai Airways
Ryanair
Ryanair is a low-cost carrier. If you plan ahead and book tickets, you can avail extremely good prices. Most of the aircraft of Ryanair are Boeing 737. They have a fleet size of 503 and go to 225 destinations. But, when you will take Ryanair, don't expect a lot – they have compact leg space, and poor customer service.
Origin of Ryanair
Germanwings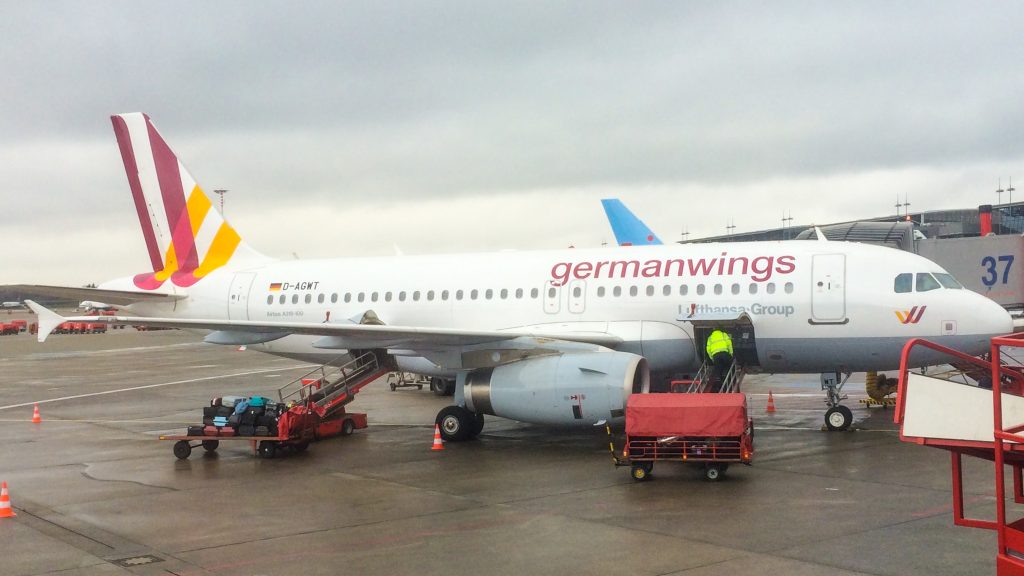 Germanwings was a low-cost carrier of Lufthansa. It became Eurowings in 2020. On March 24, 2015, a flight of Germanwings crashed resulting in 150 deaths. I took this photo on 21 March 2015 and when I heard about the crust in 3 days, I was in complete shock. Germanwings has a fleet size of 33.
Origin of Germanwings
Germany
China Southern Airlines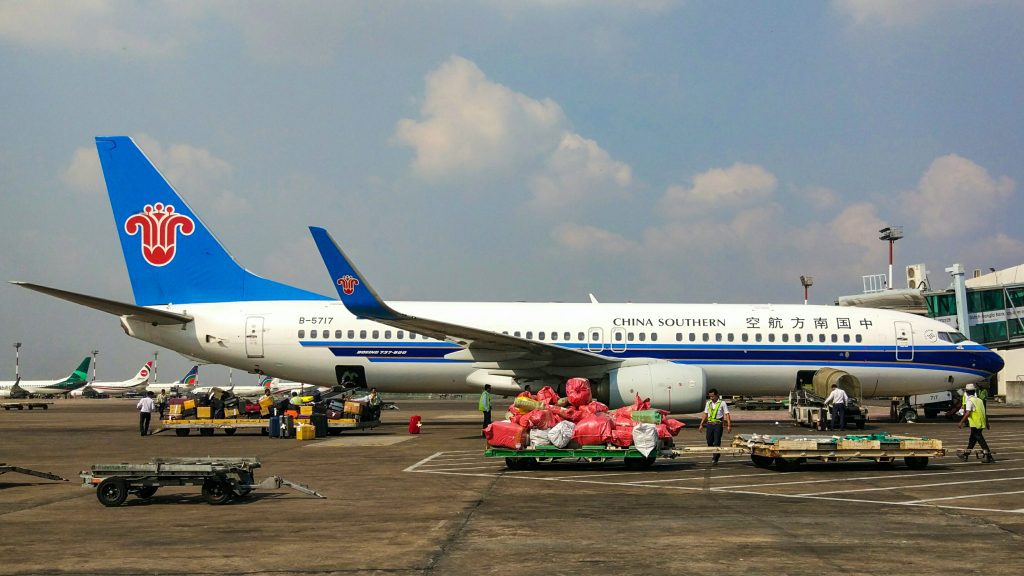 China Southern Airlines is the largest airline in China. It has a massive fleet size of 642 which takes passengers to 216 destinations. It operates more than 2000 flights per day and is one of the largest airlines in the world considering the number of passengers it serves.
Origin of China Southern
China
US-Bangla Airlines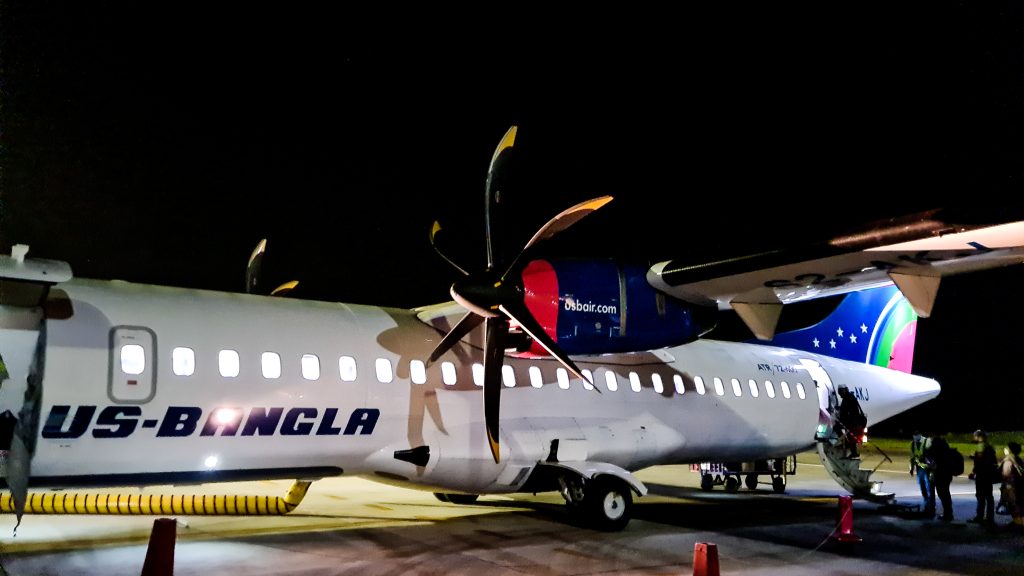 US-Bangla is a privately owned airline in Bangladesh and the second largest in the country in terms of fleet size. It has 16 aircraft right now which go to several international destinations.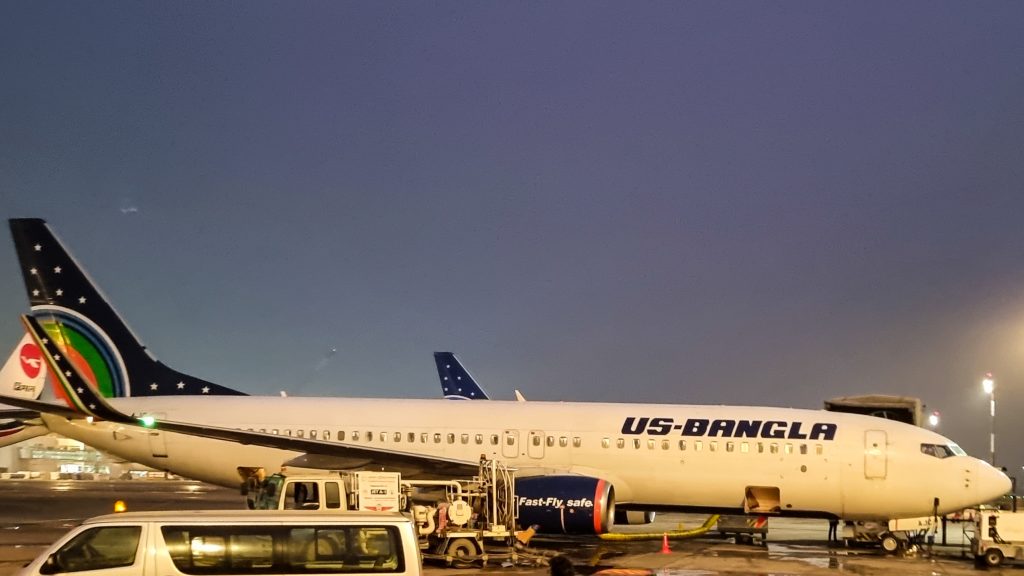 It started its operation in 2014 and experienced a crush in Nepal in 2018 resulting in 51 deaths of the 71 onboarded people.
Origin of US-Bangla Airlines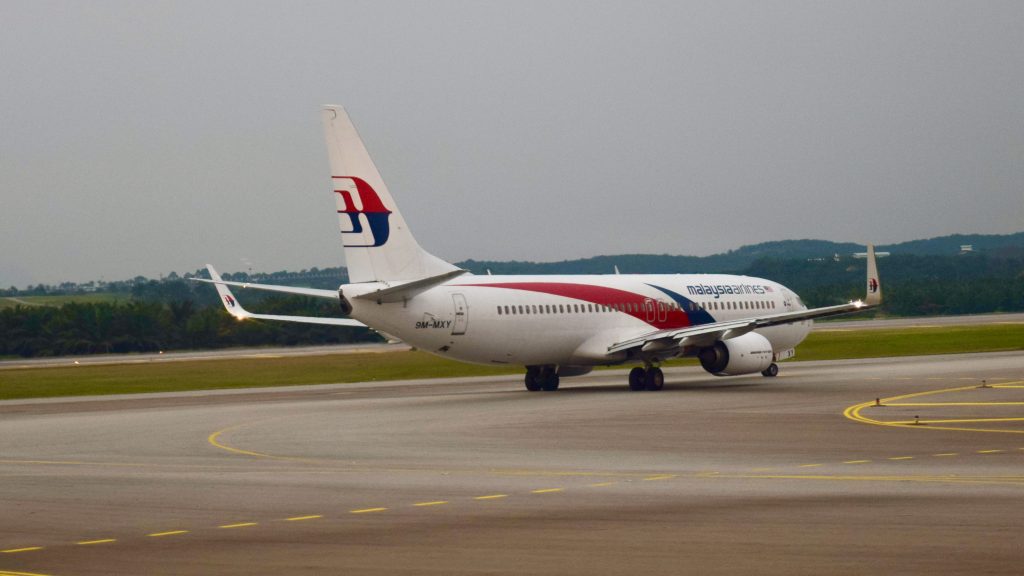 Malaysia Airlines
Within a short period of time, the flag carrier airline of Malaysia crashed twice in 2014. This did not deter me to get onboarded to this airline but got extremely disappointed with the behavior of their staff. What bemused me more was – that I issued a complaint through their website and nobody got back to me. It has a fleet size of 81 and goes to 64 destinations.
Origin of Malaysia Airlines
Malaysia
Scandinavian Airlines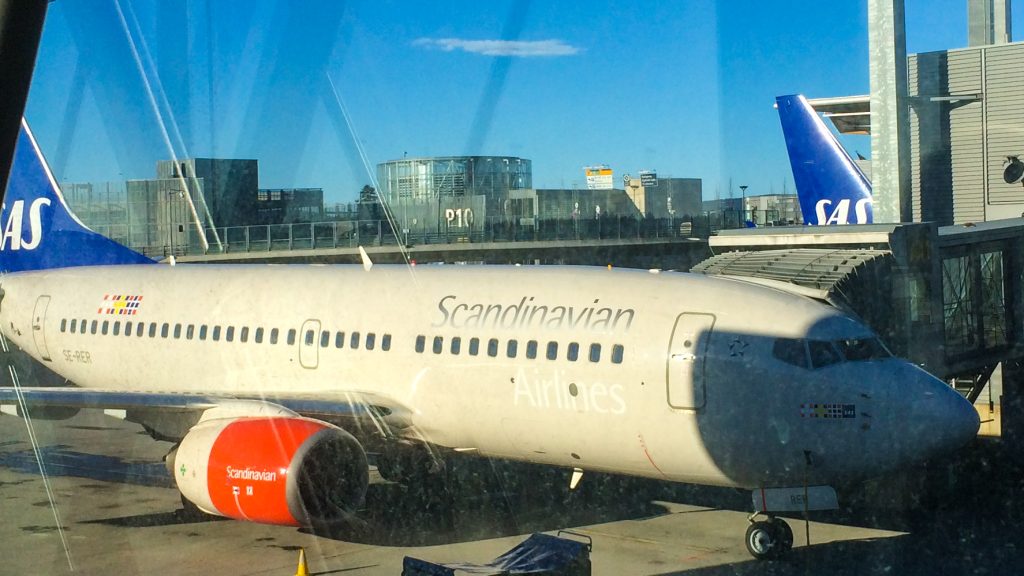 SAS is a low-cost carrier in Scandinavian countries. It's a pretty old airline, founded in 1946. It has a fleet size of 180 and goes to more than 100 destinations.
Origin of Scandinavian Airlines
Norway, Sweden, and Denmark