Japan – the country of rising sun is one of the most interesting destinations in East Asia. Let's explore some of the most interesting places in Japan through this 2 weeks Japan itinerary.
Japan is so different from the rest of the world, I had to write a guide for the first-timers in Japan based on my multiple visits to this wonderful country. Japan is full of history, culture, architecture, and nature. But above all, I learned a lot from the people of Japan. While 2 weeks is not enough to see everything in Japan, this is enough time to get a feel of Japan. Below is a 2 weeks Japan itinerary for the first-time traveler.
2 weeks Japan itinerary – Day 1 to Day 3 – Tokyo
Your gateway to Japan will be Tokyo. Be careful about choosing the right airport as it can save you time and money. I am putting some bullet points for each of the places you are going to visit in Tokyo. If you are not happy with this compact version, here is the detailed Tokyo itinerary for you.
Shibuya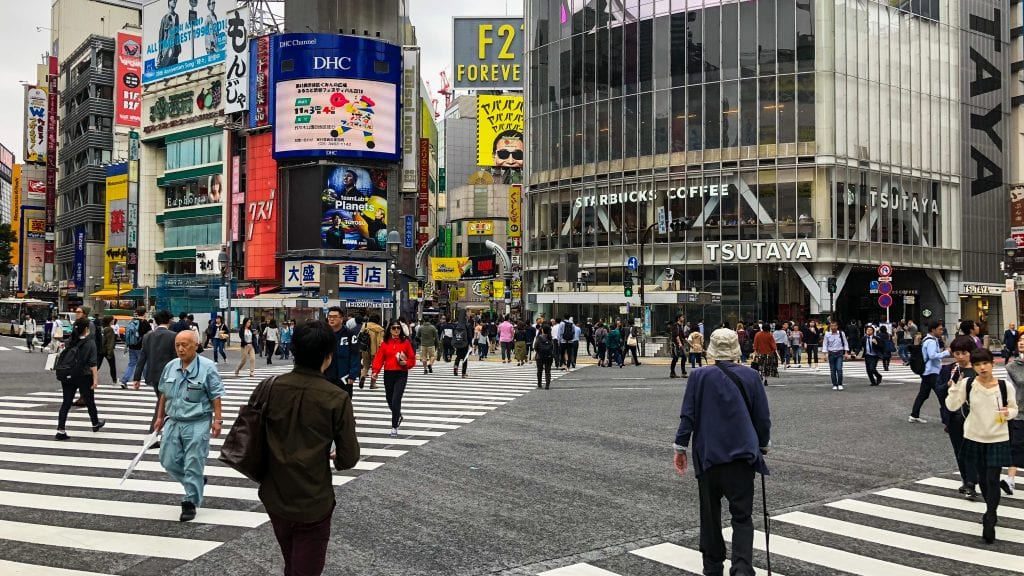 You can start your Japan or Tokyo trip with a visit to Shibuya.
Shibuya is vibrant and full of life.
Watch for the young people with their colorful hairs and trendy styles.
When the traffic light flips in Shibuya, hundreds of pedestrians cross the street, and it's a treat to watch this huge flow of people.
Meiji Jingu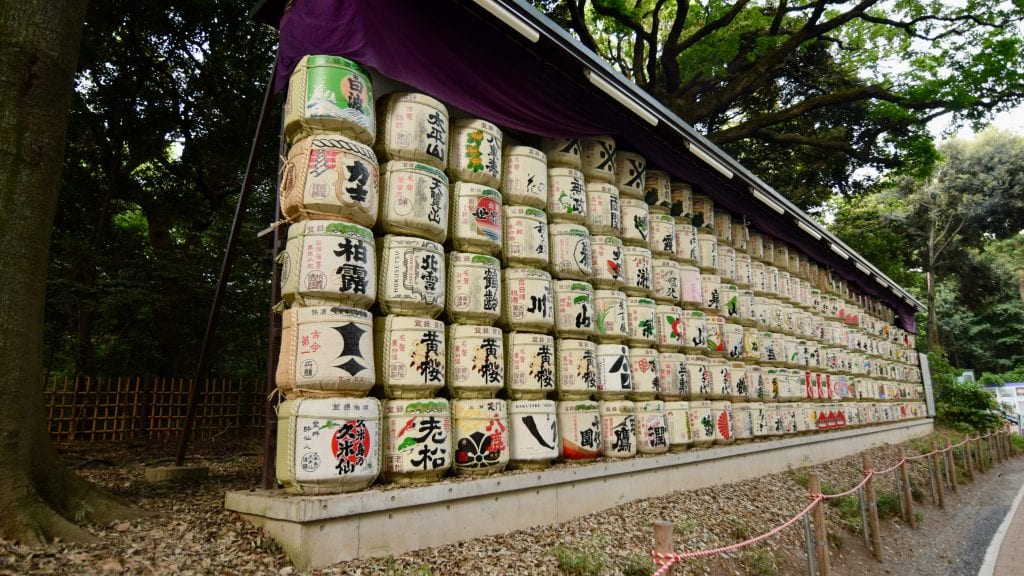 Meiji Jingu is arguably the most popular shrine in Tokyo.
Meiji Jingu is more than 100 years old, it was inaugurated in 1920.
You will see wooden conventional gate known as Torii gate in the shrine.
The Meiji Jingu campus has plenty of greeneries, it is covered with 100,000 trees.
Shinjuku Gyoen National Garden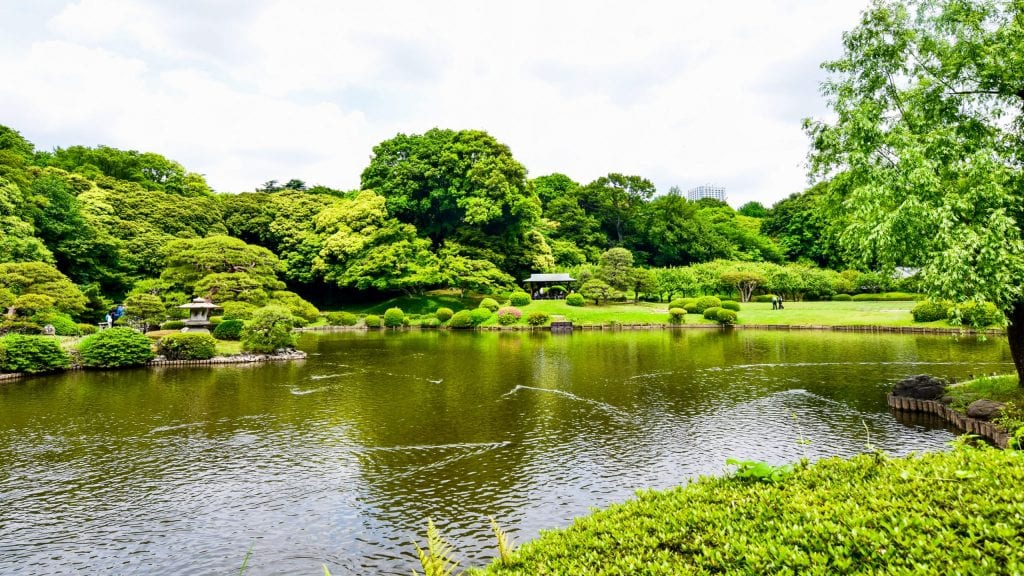 If you think that, Tokyo is all about highrise buildings, and busy people you are absolutely wrong. Tokyo offers a lot of greeneries.
Shinjuku Gyoen National Garden is one of the most beautiful gardens in Tokyo.
Shinjuku Gyoen National Garden is also known as imperial garden and made of three distinct type of gardens – traditional Japanese, French and English.
Experience ponds, traditional bridges, spacious lawns, and plenty of trees.
Akihabara (Akiba)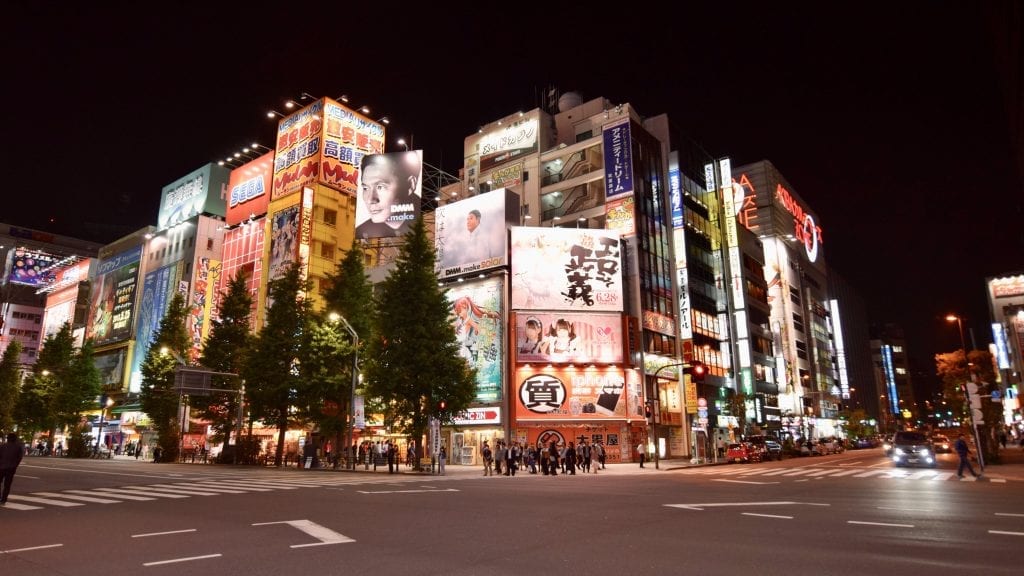 Japan is famous for electronics, and Akihabara is the place to shop for. Don't miss to pay a visit to Yodabashi Camera store.
If you read a bit abut Japan before, you already might know about the anime and video games. If you wanna see them with your own eyes, Akihabara is the place to go.
Ginza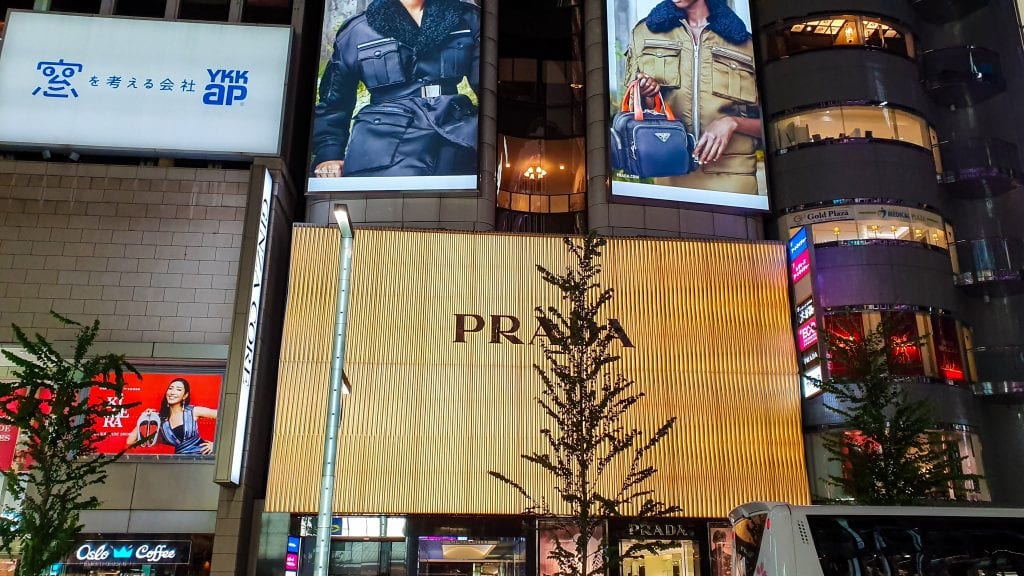 You will find the highest concentration of western brand shops in the street of Ginza.
To tell a few are Apple stores, Sony showrooms, Prada, Louis Vuitton, Guci, Dior, Chanel.
Plan your visit during weekend when the most famous street in Ginza is closed for motor vehicle.
Tokyo National Museum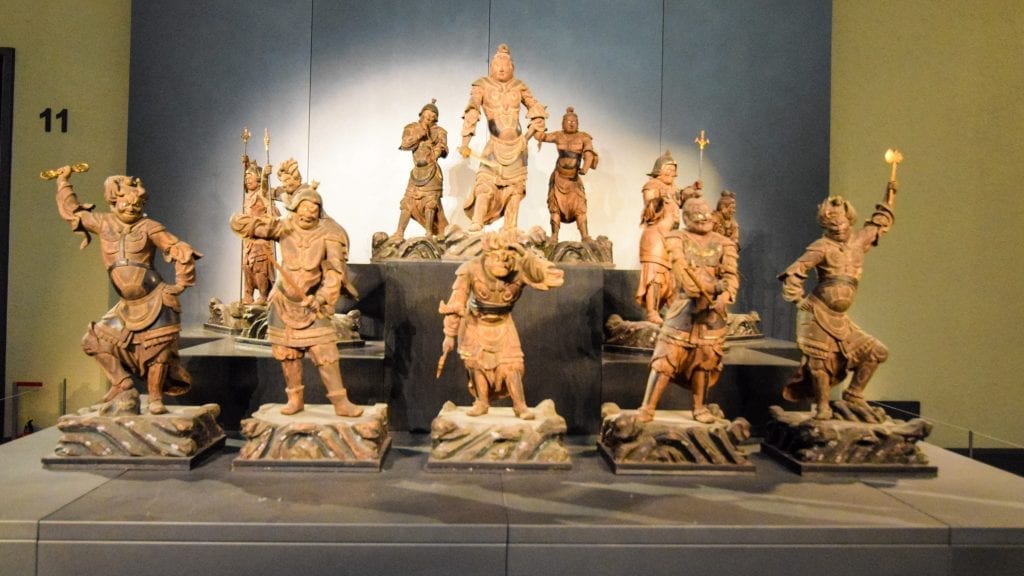 If simply can't afford to miss Tokyo National Museum, it's fantastic!
This museum is one of the oldest and best in entire Japan.
Tokyo national museum consists of 110,000 artefacts including samurai swords, sculptures, statues, kimonos, potteries, sculptures.
You will not only enjoy the artefacts, but also the architectures of the buildings.
Ueno Park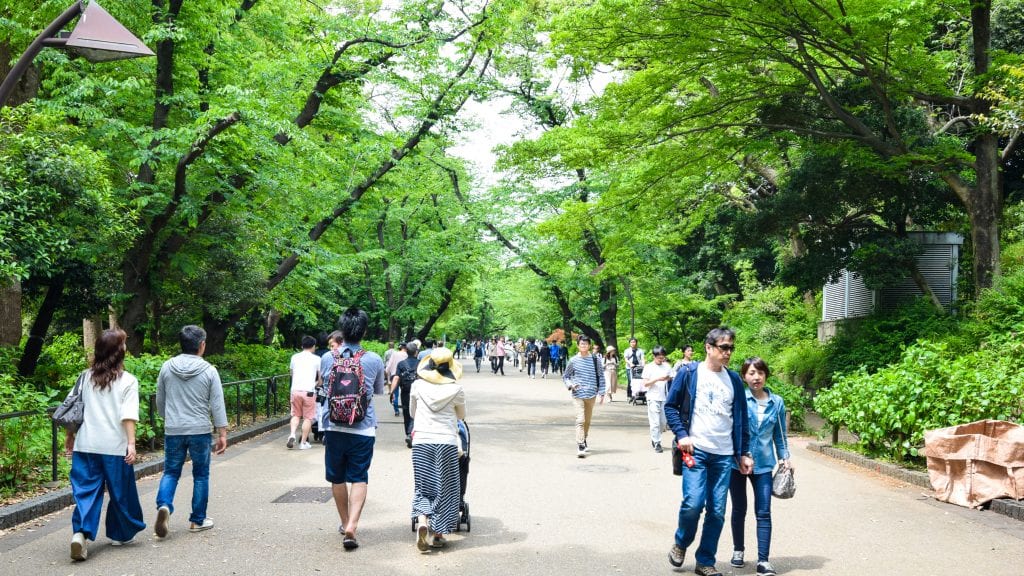 Just outside of the Tokyo park is Ueno park, so, you will be able to combine these two places together.
Ueno park contains more than 1000 cherry trees and deemed as the best place to observe cherry blossom in Tokyo.
You will find greeneries, shrines, temples, flowers, and pond in this fantastic park.
Tokyo Skytree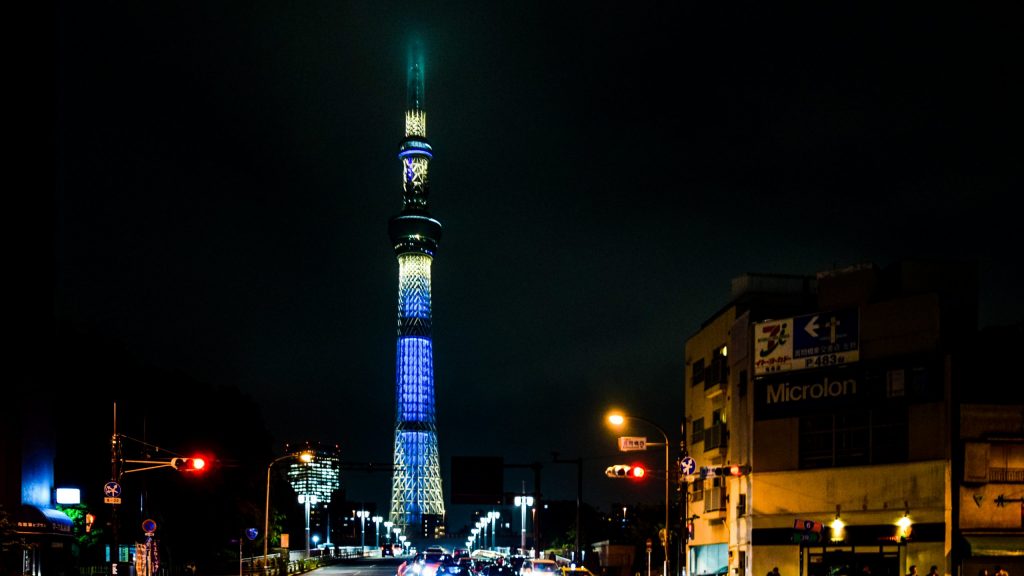 Tokyo Skytree the tallest free-standing tower in the world at 634 meters.
On a clear day, it has a visibility of 100 Kilometers.
You can see Mount Fuji from Tokyo tower if the weather permits.
Odaiba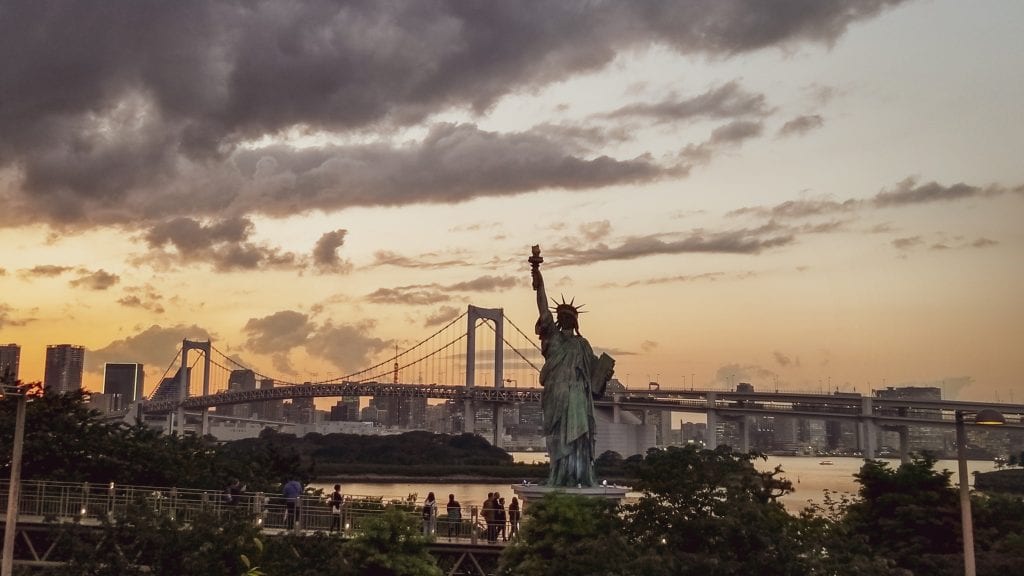 Odaiba is a bit out of central Tokyo but don't miss visiting this place to get a different vibe of Japan.
Odaiba is manmade island, there is a reason they call it a futuristic place.
You can enjoy oceanfront from Odaiba and make your friends confused by taking a photo in front of the replica of statue of liberty along with the rainbow bridge in the background.
You can visit Tokyo Disneyland and Tokyo Disneysea from here as well.
2 weeks Japan itinerary – Day 4 – Day Trip from Tokyo to Hakone
You have explored Tokyo for the first 3 days in Japan and have experienced quite a lot. Now is the time to get out of Japan to get a different taste and head towards Hakone. Your overnight stay will be in Tokyo.
One of the most iconic things in Japan is Mount Fuji (or Fuji-san as called by the Japanese) – a cone shaped mountain.
Mount fuji is best viewed from several places, Hakone is one of them.
Not only mount Fuji but you can also see beautiful lake Ashi in Hakone.
Be wary of the weather condition because, if the weather is not good, you cannot see mount Fuji.
2 weeks Japan itinerary – Day 5 – Day Trip from Tokyo to Ashikaga
You have come back to Tokyo from a busy day in Hakone and perhaps were able to see the majestic Mount Fuji. Now is your turn to something different. Now you will be heading towards Ashikaga via Oyama (Tochigi). In about 2 hours you will arrive there. Your overnight stay will be in Tokyo as you will be back at night. Read a complete guide and see the amazing photos of Ashikaga flower park from here. Below is a quick sneak peek about what to expect on your day 5 in Japan.
Ashikaga Flower Park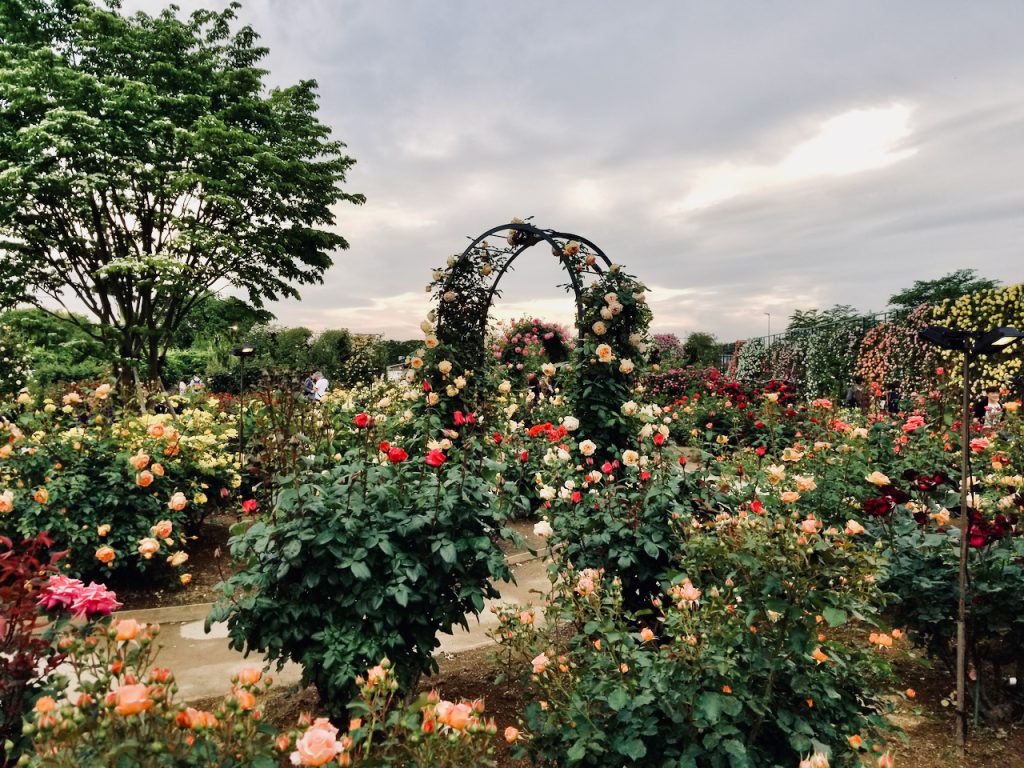 If you love flowers, you simply can't miss Ashikaga flower park.
Even if you are not a big fan of flowers, Ashikaga flower park can't disappoint you, it's full of colors.
This is the best place in Japan to see Wisteria flowers, the most beloved flowers to the Japanese. One of the Wisteria trees here are 100 years old!
Wisteria are seen from mid April to mid May. Even if you can't schedule your visit during that time, you will be rewarded with different kind of flowers like roses.
Flower tunnels, flower cake, flower pyramids, floating flowers on a lake – you will enjoy every corner of Ashikaga flower park.
JA Ashikaga Agri-land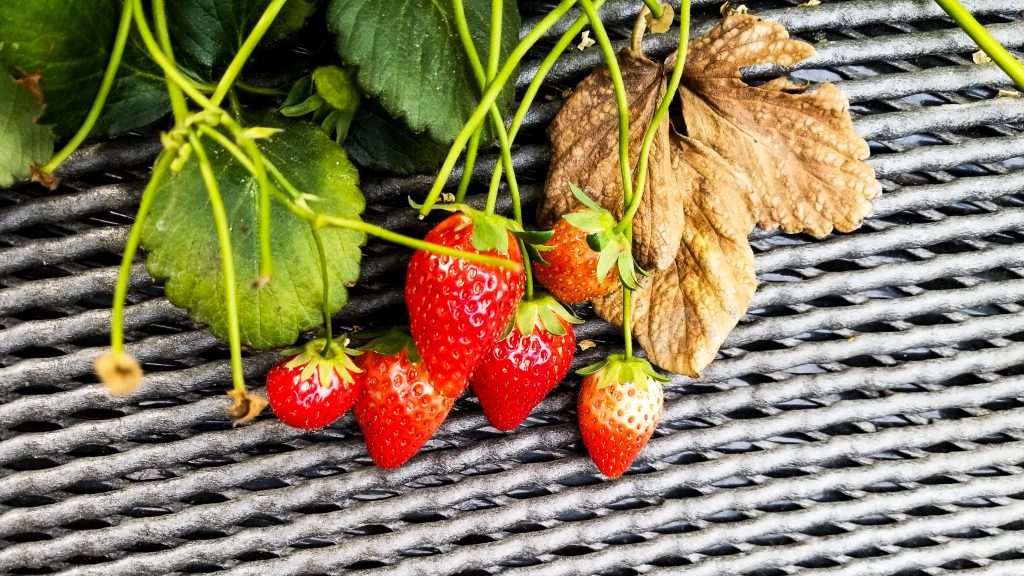 This is a strawberry farm located in Ashikaga only a short distance from the Ashikaga flower park.
You can buy a ticket and enter in a strawberry garden surrounded by a cage.
You can pluck strawberries from the tree and eat as much as you want within a specific period of time.
Those fresh strawberries just out of the trees are very tasty indeed.
2 weeks Japan itinerary – Day 6 to 7 – Nikko
Nikko is a beautiful mountainous town in Japan. About a 3 hours train journey from Tokyo will take you to Nikko which is located in the Togichi prefecture. Nikko is the gateway to the Nikko national park. You will find a comprehensive Nikko guide here, below are the places we are going to visit during our day 6 to 7 in Japan.
Shinkyo Bridge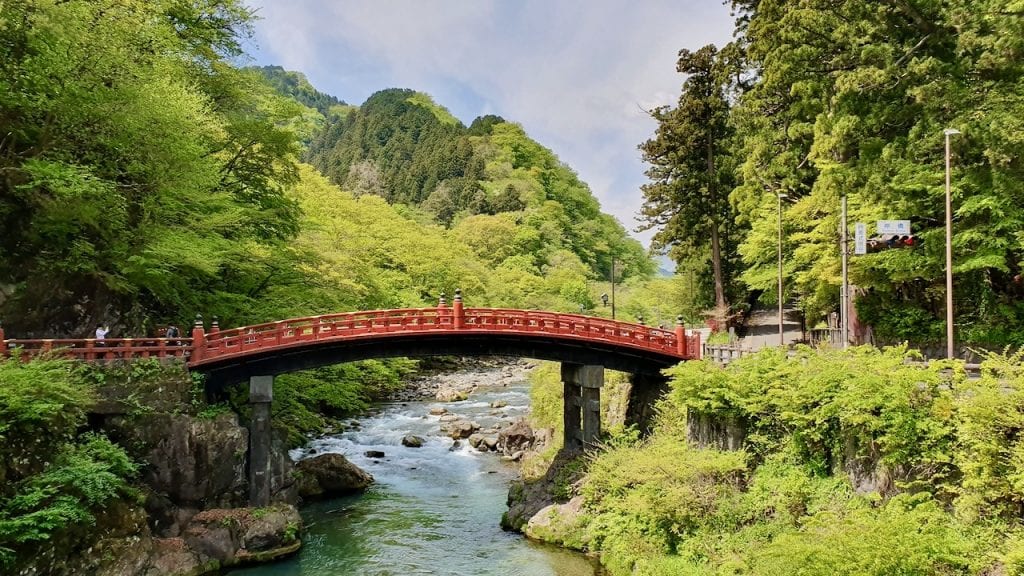 Start your Nikko trip with visiting Shinkyo bridge.
Shinkyo bridge is the most iconic bridge in Nikko and gateway to the shrines and temples of Nikko.
You will find beautiful Daiya river flowing under the bridge.
Shinkyo bridge is perceived as a sacred bridge and part of Futarasan jinja, a major shrine in the area.
Do not forget to take a photo in front of it, try to go there in the early morning when the crowd is relatively slimmer.
Shrine Complex and surroundings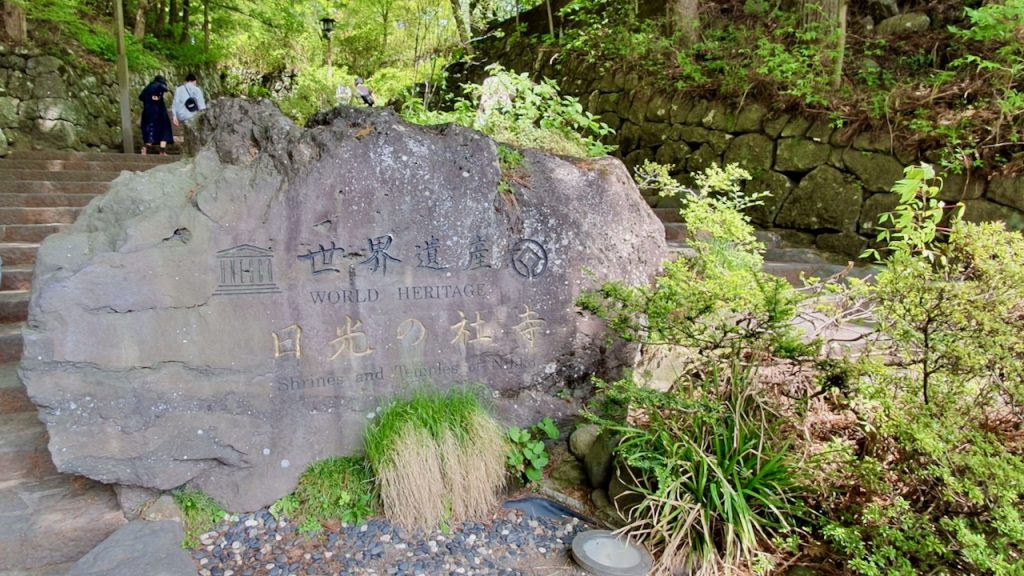 The Shrine Complex in Nikko comprises of 103 buildings and structures and made in the UNESCO World Heritage Site.
These shrines are setup in the backdrop of pristine nature.
Even if you do not like visiting shrines or temples, just have a walk through them, you will like it.
If you only visit one of them, then Toshogu Shrine should be that "one". This is the most famous of them all.
Hike to Karikomi Lake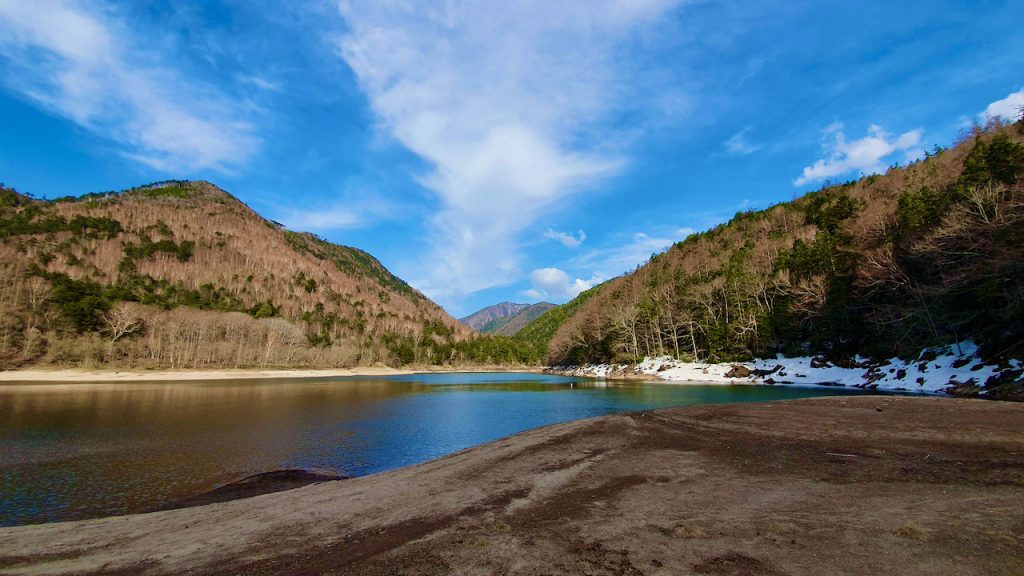 Time to stretch your leg, take a bus from Nikko and get down at Yumoto-onsen.
From there, a relatively easy hike will take you to the serene Karikomi lake.
Do not forget to pack foods and drinks as you will not get any place for refuelling in the middle of your journey.
Akechidaira Ropeway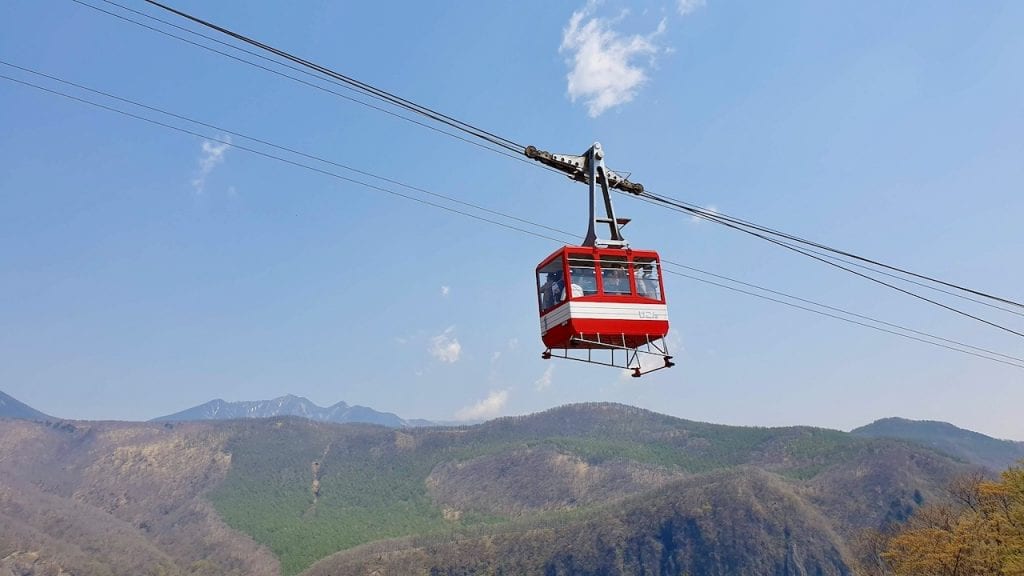 You can reach to the base of the Akechidaira ropeway with the help of a bus.
This is one of the shortest ropeways I ever took in my life, however, it will leave you to a base.
From the base, you will have a panoramic views of the surroundings most notably, Kegon Falls, Lake Chuzenji and Mounta Nantai.
Kegon Waterfall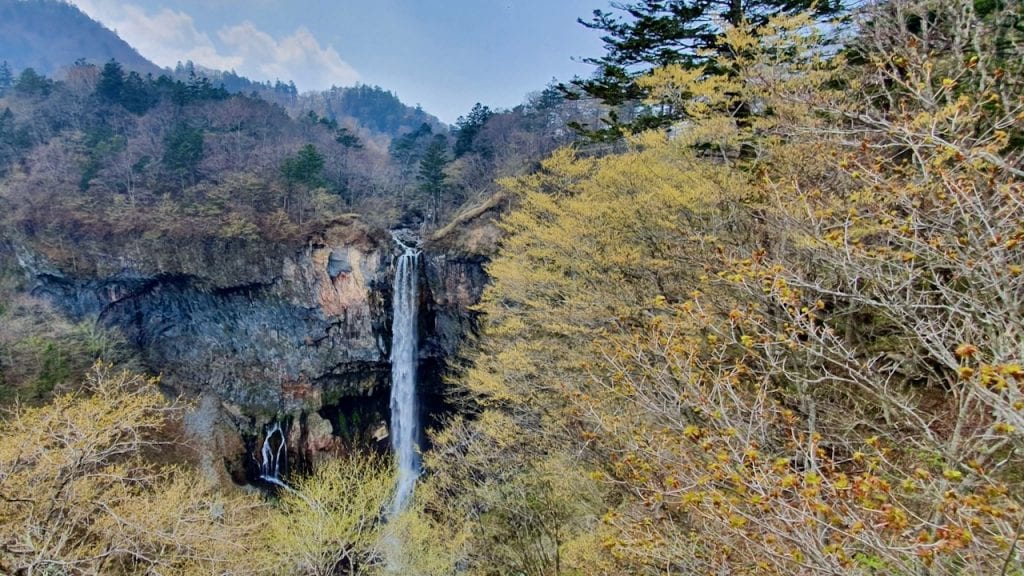 Kegon waterfall is one of the three most famous waterfalls in Japan.
You might find a lot of waterfalls like Kegon waterfall which is 100 meters tall in the world, however, you won't find many waterfalls which change their backdrop so dramatically with the change of seasons!
During autumn (mid to late October), this waterfall looks out of the world beautiful! During winter, the waterfall almost freezes which gives a completely different vibe!
There is a free observatory deck from where you can see the waterfall. You can also go to the base by an elevator to take a closer look at it, and you need to purchase a ticket for this.
Lake Chuzenji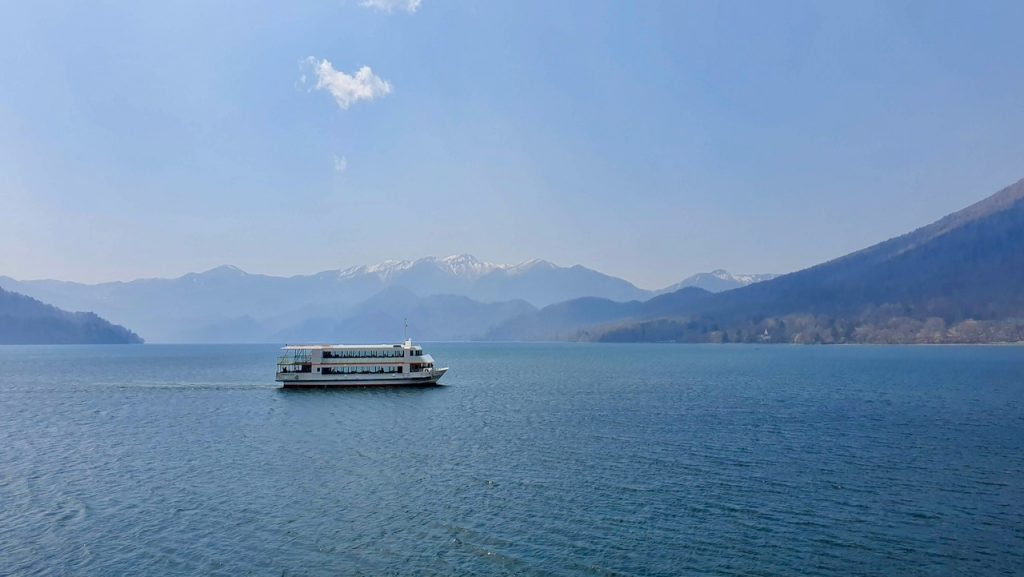 Lake Chuzenji has many fantastic things to offer. It is surrounded by accessible roads and pavement.
One of the best ways to explore it by renting a bike, don't forget to visit the Italian embassy villa memorial park.
Once you have enough bike ride and walk, rent a kayak, float it on the Lake Chuzenji and discover yourself surrounded by the mountains.
Chuzen-ji Temple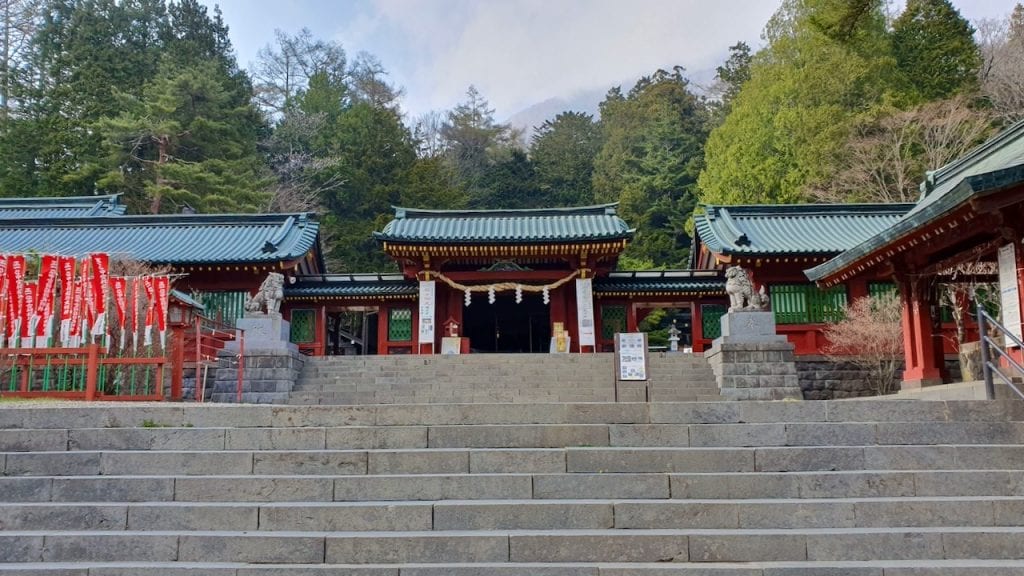 Just to the eastern bank of Lake Chuzen-ji, you will find Chuzen-ji Temple.
You will find the Goddess of Mercy named Kannon inside the temple.
The statue of the Goddess is carved out of a tree.
2 weeks Japan itinerary – Day 8 to 11 – Kyoto and Nara
Kyoto
For many, Kyoto is the best tourist destination in entire Japan. Once upon a time, Kyoto was the capital of Japan. Nowadays, it is called the cultural capital of Japan. While 3 to 4 days in Kyoto might not be enough for many, find the most attractive thing to do in Kyoto below.
Taking a Sinkanshen from Tokyo to Kyoto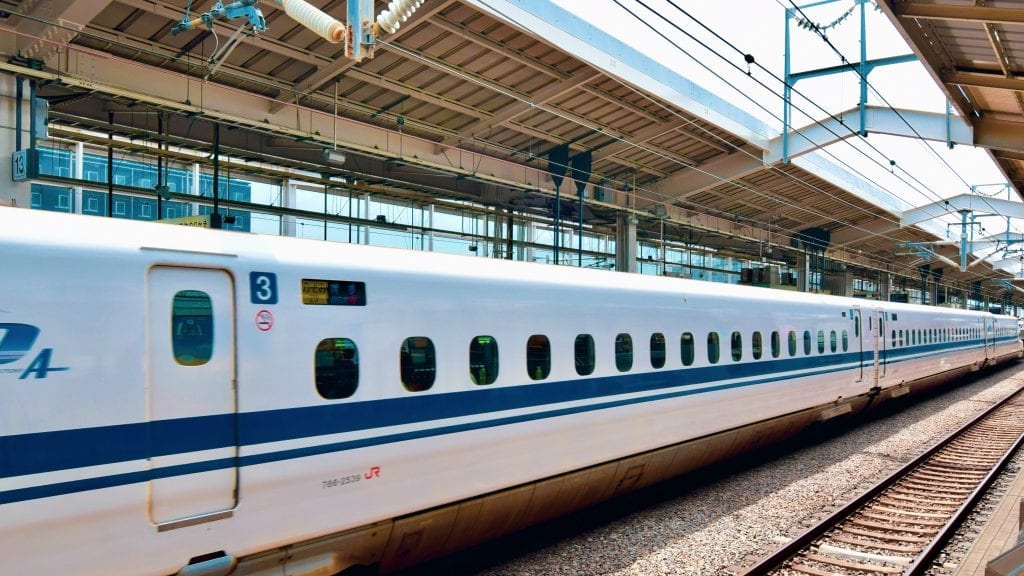 Sinkanshen, which is known as the bullet train in English is a network of super fast train in Japan. A Japanese trip is incomplete without a journey by Sinkanshen, and your journey from Tokyo to Kyoto will be in a Sinkanshen.
You can expect up to 300 KM/hour speed in the Sinkanshen.
Don't worry about the direction of your seat, Sinkanshen will never go backwards, means, you will always go forward in whichever direction the train traverses.
In less than two and half hours, you will arrive Kyoto from Tokyo if you get into a Sinkanshen
Fushimi Inari Shrine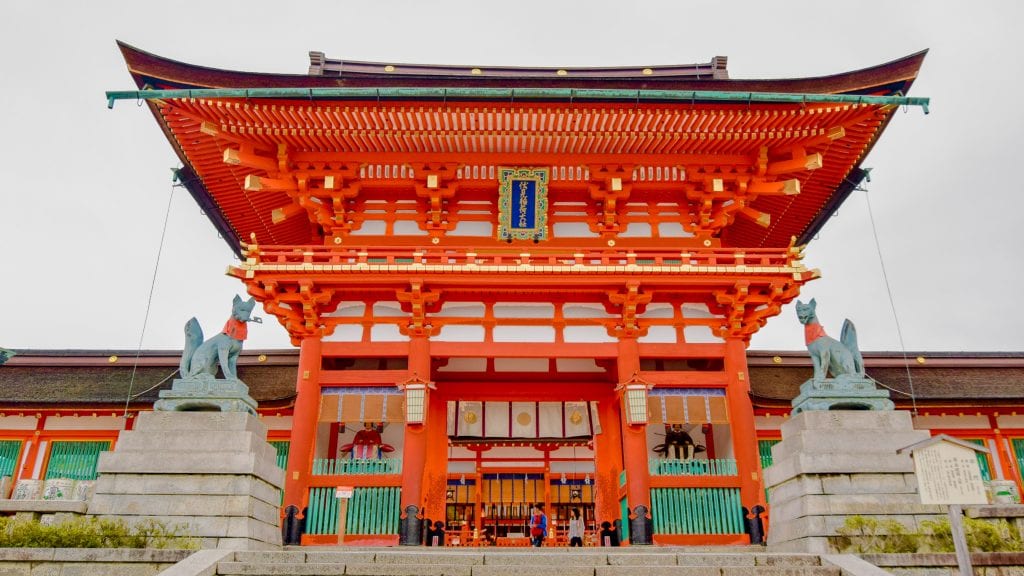 Start your Kyoto trip by visiting Fushimi Inari Shrine, one of the most photographed places in Japan.
Look for vermillion color giant gate, and foxes made of stone.
The shrine is dedicated to the Gods of rice.
The key draw of the shrines is going through the iconic Thousand of Torii gates. Do not forget to have a look the prayers written on them.
A 2 hours of hike through those torii gates will take you to the top of Mount Inari from where you will get a panoramic views of the town.
Nijo Castle
This 16th century imperial palace of Shogun is one of the most famous castles in Japan.
Nijo castle occupies a huge area of 68 acres.
Nijo castle constitutes of a huge gate, a castle and a beautiful garden.
Nishiki Market
Nishiki market is a heaven for food lovers.
You will find more than 100 restaurants and shops in a several block of narrow streets.
This several centuries old market serves sushi, sweets, seafood, pickles, and Mori to name a few.
Strolling at Gion
Your next destination from Nishiki market will be Gion.
Gion is an ancient Geisha district.
You will see traditional wooden house, restaurants and most importantly geishas with the trademark dresses.
Kyoto Tower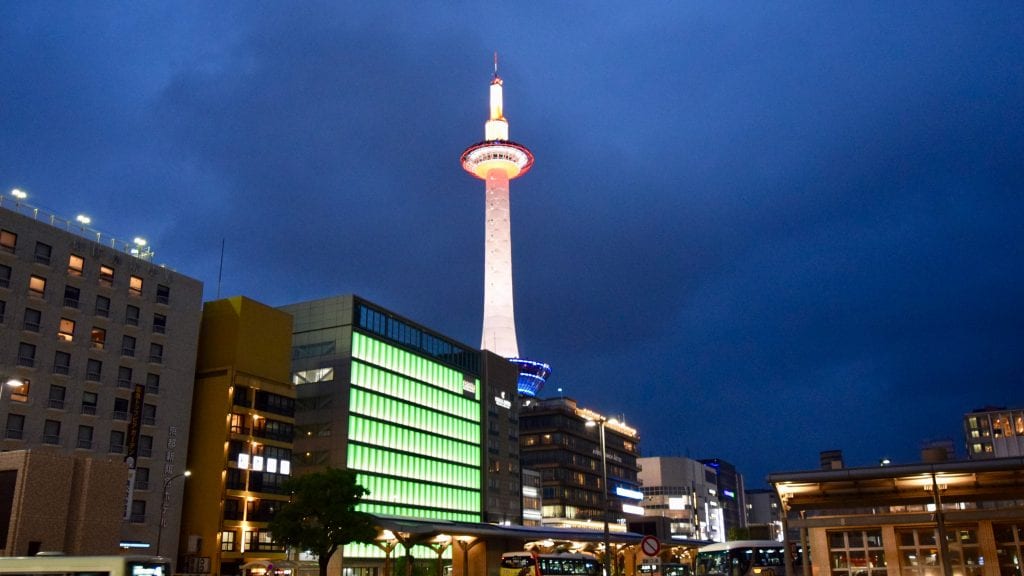 This is the tallest construction in Kyoto.
Kyoto tower is 131 meters tall and will give you an opportunity to have a panoramic views of the town.
This is the tallest steel framed construction structure in the world.
Nara
Once you are done sightseeing in Kyoto, you should head towards Nara. Nara is just an hour away by train from Kyoto. Nara is the ancient capital of Japan and one of the most popular places to visit in Japan. Let's see the things to do in Nara.
Nara Park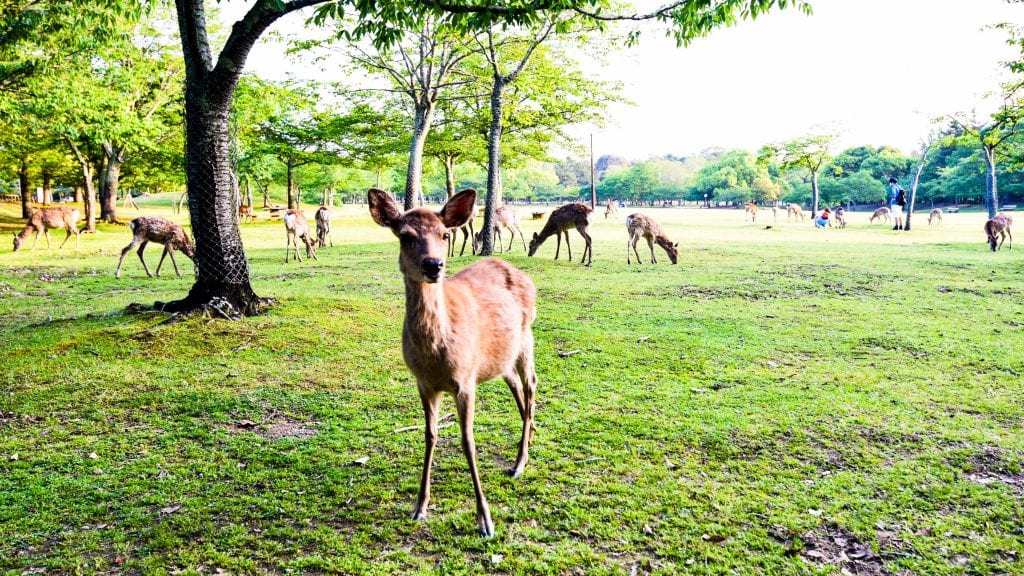 After you get out of the train station of Nara, follow the direction to the Nara park. It's walking distance from the train station.
There you will find the famous deer of Nara. These friendly deer are called Nara deer, too.
You can feed them biscuits, however, you have to buy it from the shop there.
Isuien Garden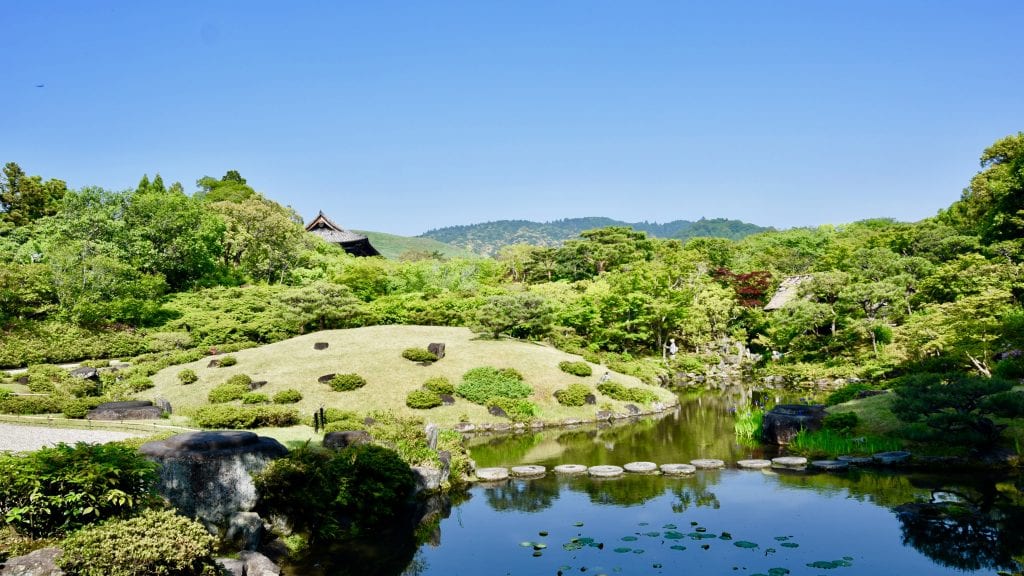 Isuien Garden is a 17th century garden from Meiju era.
You will find a beautiful pond there, its shape depicts the Japanese word (Kanji) of water.
Enjoy your time amidst greeneries with the perfect backdrop of Mount Wakakusayama.
Nigatsudo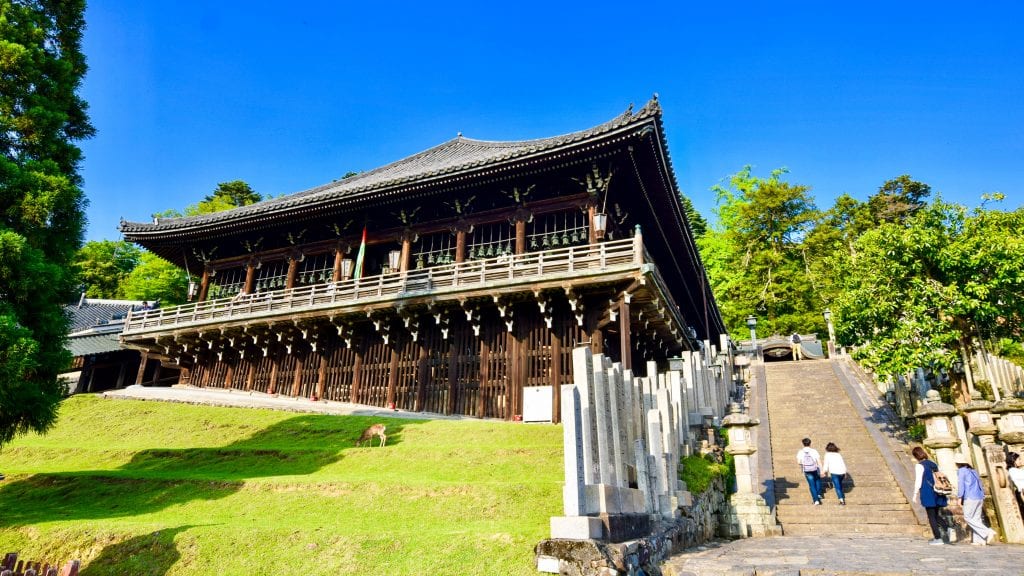 On the hillside of Mount Wakakusa, you will find Nigatsudo temple.
The original Nigatsudo temple was built in the 700th century.
Nigatsudo temple is not far from Isuien Garden, you can visit there walking.
During sunset, this temple provides an amazing view of Nara.
Arashiyama
The last part of the Kyoto trip will concentrate on exploring the village side of Arashiyama.
Togetsukyo Bridge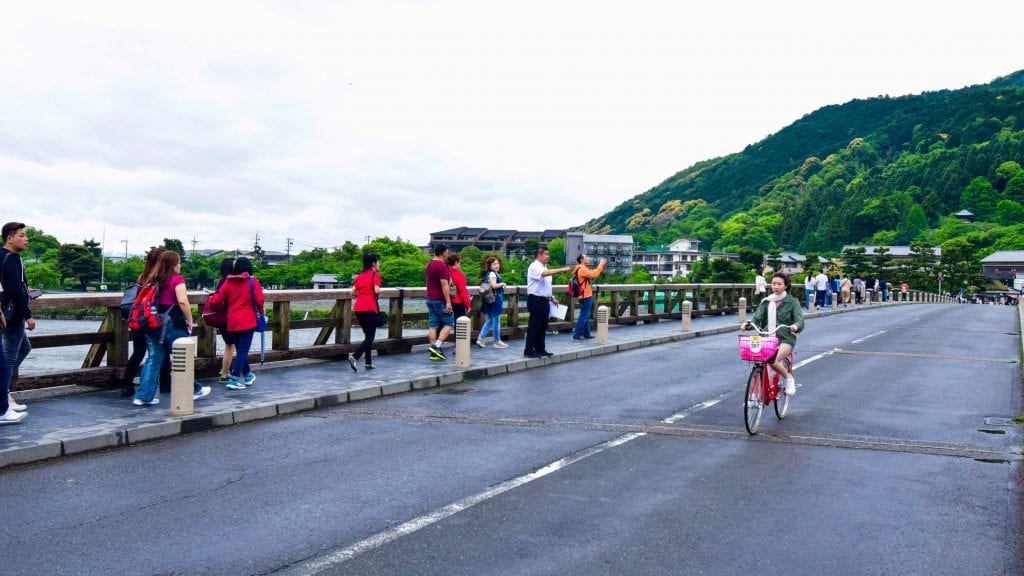 Togetsukyo Bridge over Katsura River offers a fantastic view of the surroundings.
This 155 meters long wooden bridge overlooks Arashiyama Mountain.
Just take a stroll and apreciate the natural beauties all around.
Nature trail of Arashiyama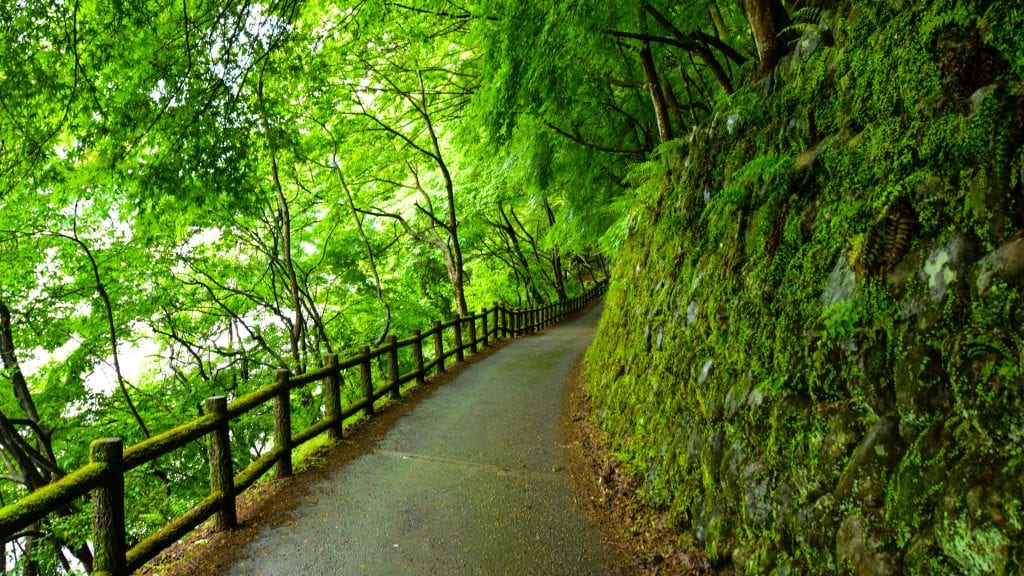 Arashiyama is full of greeneries.
You will find mountains at one end and river to the other end.
In Arashiyama, you will find many nature trails, you can take any of them to spend relaxing time.
Arashiyama Bamboo Grove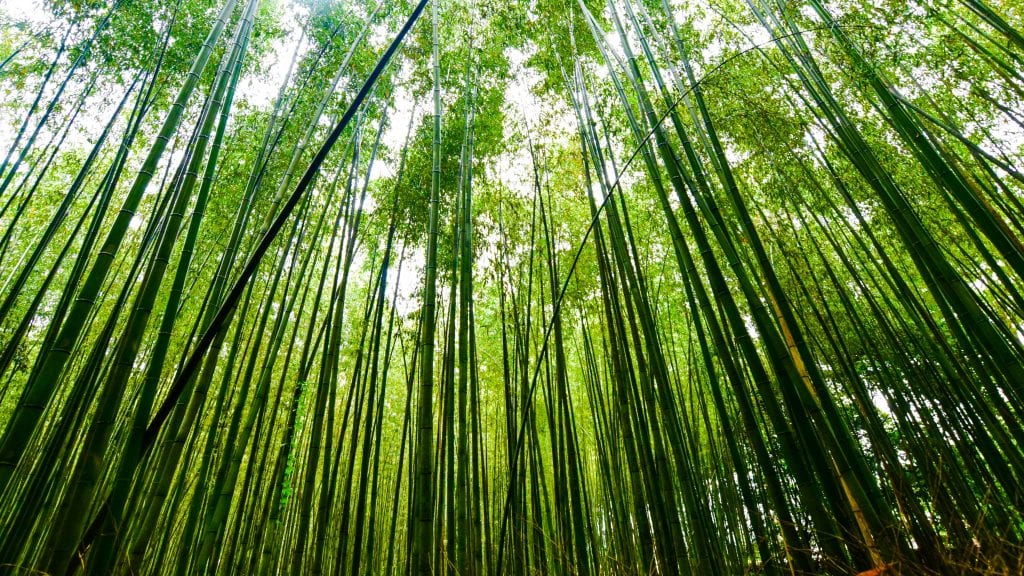 Arashiyama Bamboo Grove is one of the most instagrammable places in Japan.
You will walk amidst countless bamboo trees along a market pathway.
The ray of sun coming through the bamboo grooves is mesmerizing!
You can take different kind of tours like guided walking tours here.
Tenryu-ji Temple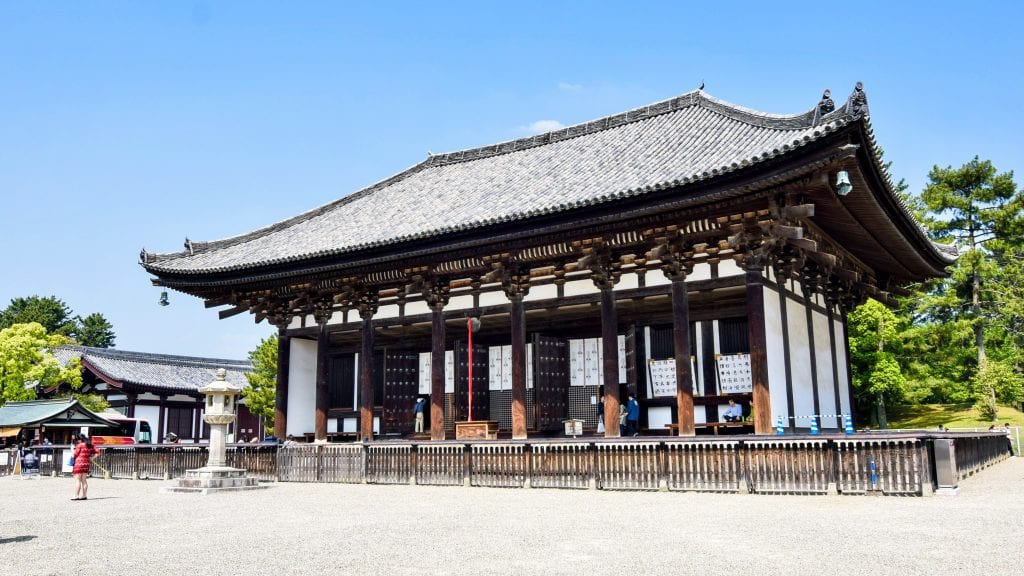 Tenryu-ji Temple is a UNESCO World Heritage Site.
This temple is built during thirteenth century by the shogun dynasty.
Tenryuji's garden is no less beautiful than the temple complex itself.
Kinkaku-ji Golden Temple
As the name implies, Kinkaku-ji Golden Temple is golden.
Kinkaku-ji Golden Temple is one of the most famous architectures in Kyoto.
The settings of this temple makes is even more beautiful.
2 weeks Japan itinerary – Day 12 – 14 – Hiroshima and back to Tokyo to catch your Plane
From Kyoto, head towards Hiroshima.
The city was completely destroyed by the atom bombs during the second world war.
It will be fascinating for you to visit the museums there and see how they rebuilt the city which became a debris just 70 years back.
Head back to Tokyo to catch your flight back home and end the amazing trip to Japan.
2 weeks Japan itinerary – Day 12 – 14 – Alternate Plan from Kyoto to Hokkaido
I wanted to pack the best of Japan within this itinerary. However, if you want to rush further, head towards Sapporo from Kyoto which is the capital of Hokkaido. It can be a bit tiring and stressful but will be rewarding as well. You never know if you are going to be in Japan again in your life, right?
Hokkaido is the northernmost island in Japan. You need to fly to Sapporo, the capital of Hokkaido from Kyoto. From Sapporo, you can take several day trips. If you want to visit this place, either you should leave Japan through Sapporo airport as well or fly to Tokyo from Sapporo to go to your next destination.
Lake Shikotsu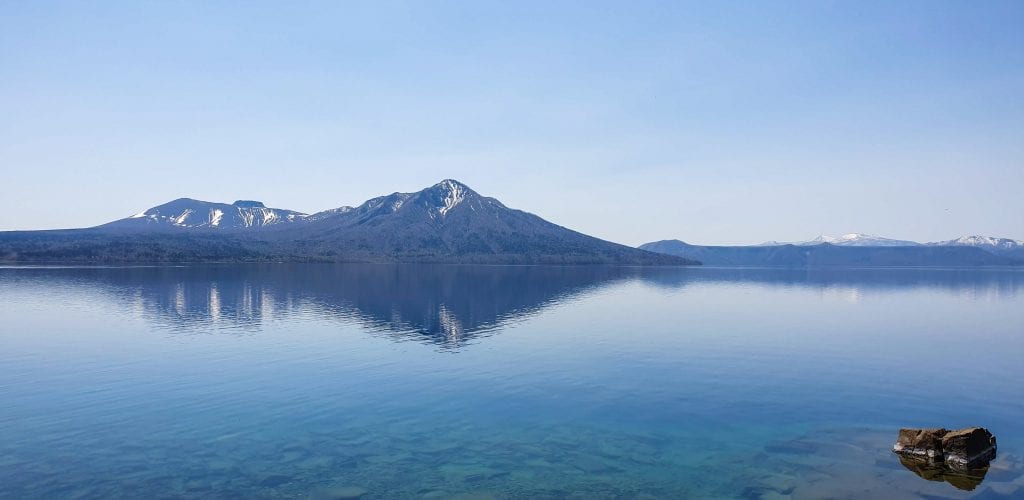 Head towards Shikotsu-Toya National Park
Lake Shikotsu is a caldera lake and the second deepest lake in entire Japan.
Rent a bi-cycle and explore the area until your legs hurt.
Marukoma Onsen
Hokkaido is famous for its natural onsen, and Marukoma is located near to Lake Shikotsu.
Those who doesn't know about Onsen, this is a natural thermal spring for taking bathe.
You need to get into an onsen naked, take mental preparation before visiting one.
Maruyama Koen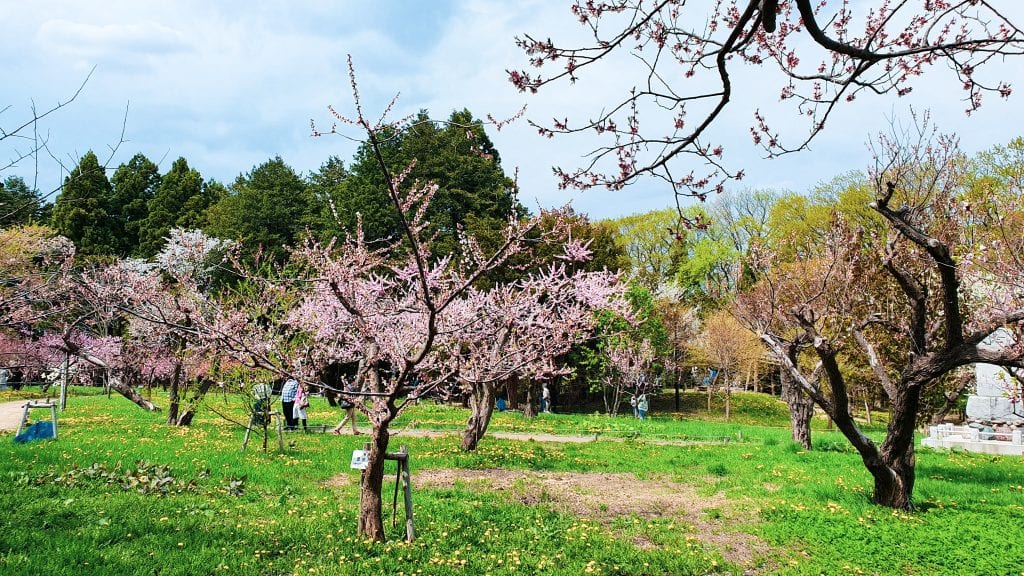 This is one of the best places in sapporo to enjoy cherry blossom.
This park has different flowers along with greeneries
You will also find a baseball stadium nearby incase you wanna enjoy a match.
Hokkaido Jingu Shrine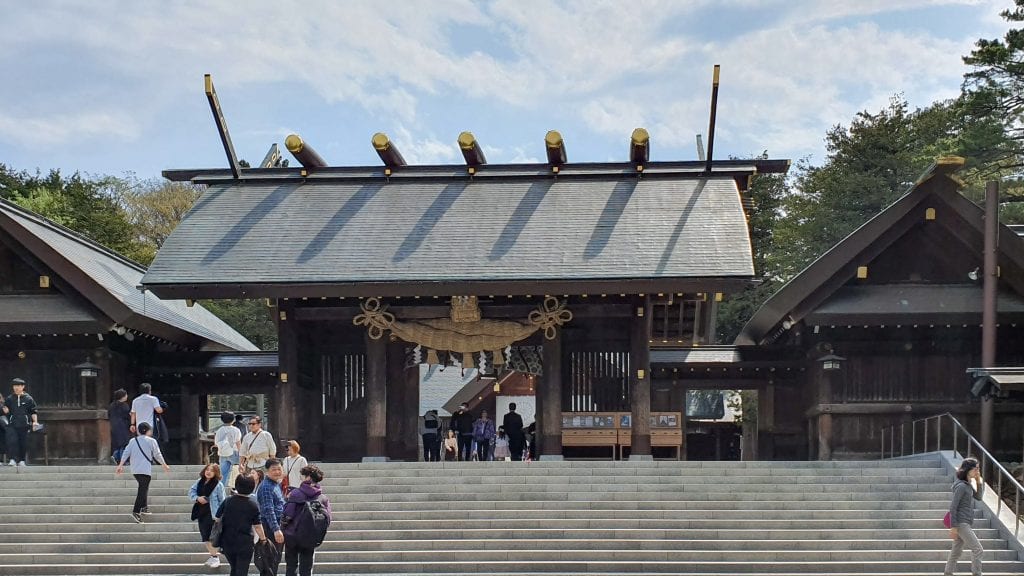 Hokkaido Jingu shrine is located adjacent to the Maruyama Park.
This is the resting place of four deities including Emperor Meiji
You will pass through a torii gate while entering the shrine and do not walk through the center path, which's reserved for God.
Hike to Maruyama Mountain to get a view of Sapporo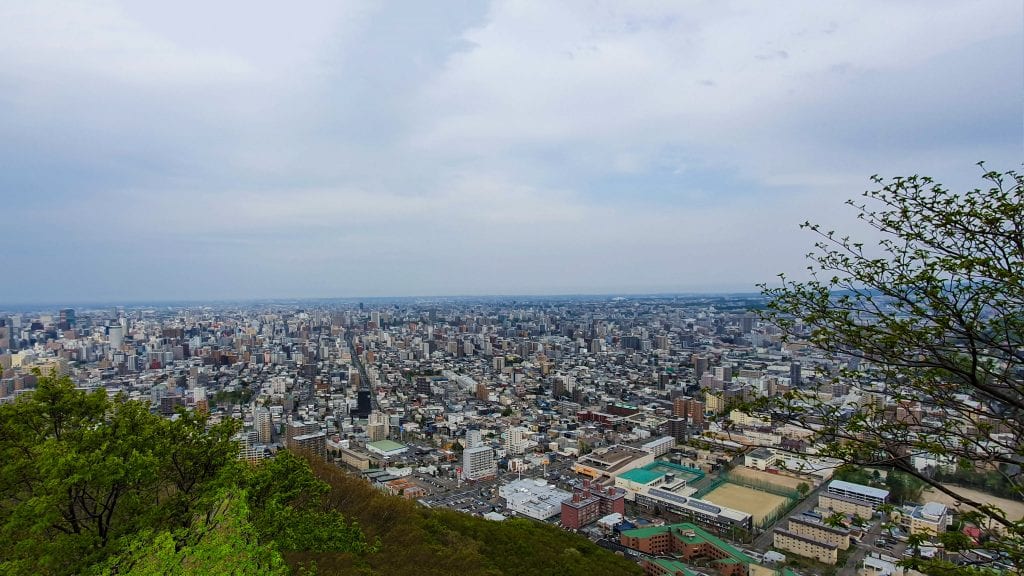 Maruyama mountain is a small mountain of 225 meters.
Hiking to the top of Maruyama mountain is a short and easy hike.
You will go through large trees like oaks, linden, and Acer pictum.
It will take less than an hour to go on top and you will be rewarded with a panoramic view of Sapporo town from here.
Otaru
Otaru is a little harbor town and a popular tourist destination.
Visiting there will give you a Venice like vibe as it has canals throughout the town. The best way of exploring Otaru is on foot.
Don't forget to eat salmon eggs (ikura) and sea urchin (uni) while you are in Otaru.